Amazon has confirmed that the Kindle 2 will be launched internationally - at some, unannounced point.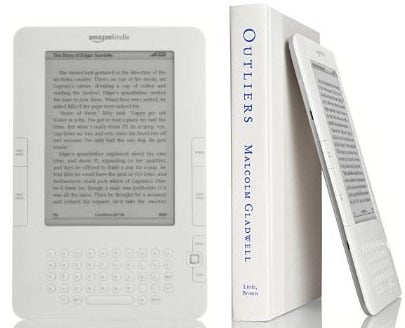 Amazon's Kindle 2: coming to the UK... er... at some point
A spokesperson for the online retailer told Register Hardware today that it has inked plans to sell the device outside of North America.
"The ambition is for an international rollout out [of the Kindle 2] in the future," he said.
Kindle 2 – which features a 6in E-Ink screen, 3G connectivity and 2GB of memory – was unveiled in New York yesterday. It'll arrive in North America on 24 February and cost $359 (£240/€276).
Unfortunately, Amazon's spokesman couldn't confirm when the redesigned model would hit the UK or how much it will cost. ®