Microsoft announced it's been awarded its 10,000 patent in the US. The big "ten-oh-oh-oh." Quintuple digits. That works out to an average of 294 patents per year since Microsoft was founded.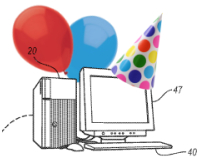 This milestone from IT's number four patent grubber is apparently something for us – who presumably aren't members of Redmond's legal team – to celebrate. Or so we're lead to believe.
Patent 7,479,950 is entitled "Manipulating association of data with a physical object." Microsoft describes the patent as providing object recognition for "surface computing" technology like the multi-touch coffee table PC the company was showing off back in 2007.
When users place things such as keys or a finger on the computer's display, the system will automatically identify the object and track its location and movement. The idea here is that these objects can then be associated with certain data or media on the surface computing device, like a music collection or text documents.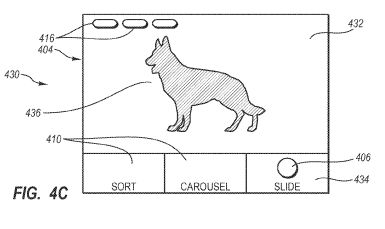 To continue, swipe family dog across screen or press any key.
Or perhaps you've dreamed of dialing up your Phil Collins CD library by pressing your ass against a table? Surely, I'm not the only one.
Microsoft's chief patent counsel Bart Eppenauer stated for the announcement Tuesday that the company has been increasing its emphasis on IP in recent years to squeeze more revenue from its intellectual assets.
The company said it spends about $8bn a year on R&D and filed just over 2,000 patents in 2008.
"Patents are the currency of innovation," said Eppenauer. "They enable Microsoft to share our innovations with others through licensing, and that in turn enables others to share their innovations back with us."
But what about those who claim too much IP ownership actually stifles innovation?
According to Microsoft:
Patents as knowledge-sharing tools may seem counterintuitive at first. After all, patents do give their owners the right to exclude others from using a technology. But even in this case, denying use is very different from denying to others knowledge of the new technology, which patents by law are required to disclose.
So, all these patents are good for, well, journalists who write stories about IT patents.
I'm sold. ®
Similar topics