Update: This story has been updated the clarify how Turbo operates.
Opera will soon offer ISPs and mobile operators a server-side data compressor designed to significantly improve download speeds on its Opera Desktop and Opera Mobile browsers.
"I really believe this will be a game changer when it comes to browsing on mobile broadband as well as fixed broadband in the emerging markets," Chief Strategy Officer Rolf Assev tells The Reg.
"Web sites are becoming bigger and bigger, demanding more and more resources. That's fine on fixed line in the Western World. But on mobile broadband and in other markets, that's a big problem. Things are getting too slow. So, we're speeding things up."
Predictably, Assev and company refer to this browser booster as Opera Turbo. According to Assev, Turbo will make its debut sometime during the second quarter, available for Opera Desktop, Opera Mobile, and the Opera Devices SDK - the company's custom browser kit. Opera already offers a similar server-side technology for its Opera Mini browser.
According to a company whitepaper, Opera Turbo compresses network traffic by as much as 80 per cent. On laptops, speeds rise 71 per cent on average: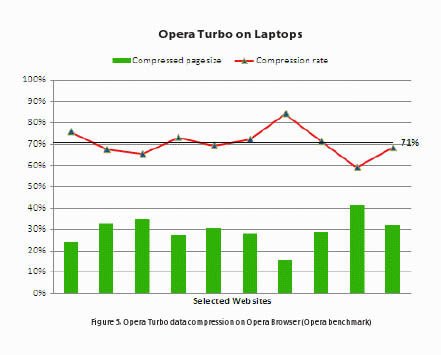 (Supposed) laptop boost
But Opera sees bigger boosts on handheld mobile devices: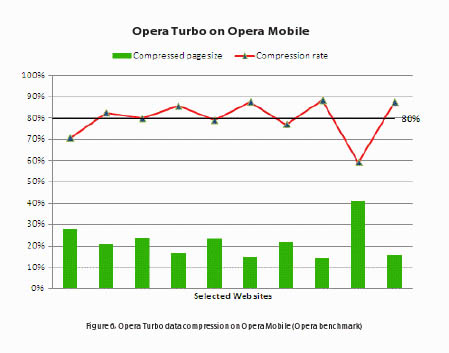 (Alleged) mobile boost
Apparently, Turbo will also offer multiple "optimization modes." And if they choose, users will have the option of bypassing the proxy server. ®
Similar topics