Other features include a built-in webcam, 802.11n Wi-Fi, Bluetooth 2.1 and Apple's old Mini DVI interface for connecting to an external monitor. We were particularly interested to see that, alongside its two USB 2.0 ports, the white MacBook also retains the faster Firewire 400 interface that was actually dropped from the new aluminium MacBooks - though not the pricier MacBook Pros.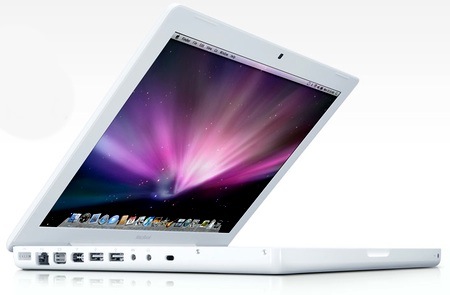 Good, solid software bundle
It's a small detail, but might actually swing the sale for some Mac users if they've already invested a lot of money in Firewire peripherals, from hard drives to digital camcorders. Quite how this low-cost model managed to retain a high-speed interface option that is omitted from more expensive models is anyone's guess. We suspect it was simply cheaper for Apple to stick with its existing manufacturing process, rather than modifying the motherboard and casing designs to eliminate all traces of the Firewire interface.
Finally, there's the iLife software suite that is bundled free of charge with all Mac models. The latest iLife '09 includes impressive upgrades to iPhoto, iMovie and GarageBand - though iDVD's the same as before, we notice - and really does add to the machine's overall value for money.
In fact, in terms of value for money, the new white MacBook is arguably a better deal than its aluminium counterpart. It's £210 cheaper than the 2GHz aluminium model, and although its slower memory holds it back a little, the GeForce graphics provide a huge boost. It even compares well to PC rivals such as Dell's XPS range, which also starts at £719 for a 2GHz model with 13.3in screen.
Verdict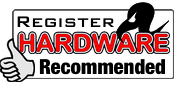 It may not have the striking metallic design of the other MacBook models, but the performance of the new white MacBook is more than adequate for most day-to-day computing tasks. We're not surprised that Apple made so little fuss about this upgrade – you even have to hunt around to find the product page on its website – as it probably wants to avoid undercutting the more expensive (and presumably higher-margin) 2.0GHz aluminium model.
In fact, in terms of all-round value for money the new white MacBook might actually be the best buy in the entire Mac range at the moment. So if you're thinking about upgrading an old Mac, or switching from a PC for the first time, the new white MacBook is almost certainly the best place to start. Now if only they'd upgrade the Mac Mini with the same GeForce graphics... ®
More Mac Reviews...
| | | |
| --- | --- | --- |
| MacBook Air | MacBook Pro | Aluminium MacBook |

Apple White MacBook Early 2009
If you're in the market for a new Mac, don't let aluminium shininess blind you to the value the new white MacBook.