This article is more than 1 year old
iPhone app rescues Valentine's Day cheapskates
Blow loved ones a kiss, virtually
So today's the big day, but you've forgotten a present and refuse to splash out £35 on some wilting roses. Thankfully, an iPhone application's been created that'll help you avoid the impending slap across the face or night-long cold shoulder.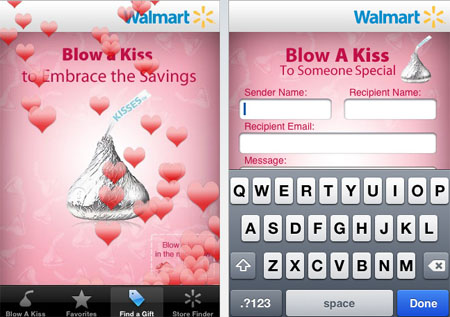 BlowAKiss sends loved-up emails from the iPhone
The Walmart – BlowAKiss application sends a personalised slushy email to your loved one's inbox, but rather than being fired off by you pressing send, it's triggered by you blowing a kiss onto the iPhone's screen.
First you type in your name, then recipient's name and email address, followed by a short Valentine's Day message.
Once you're done, make a kissy sound at the screen and the app will detect the sound and then send the email. Your loved one's email will also be adorned with a sickly array of hearts.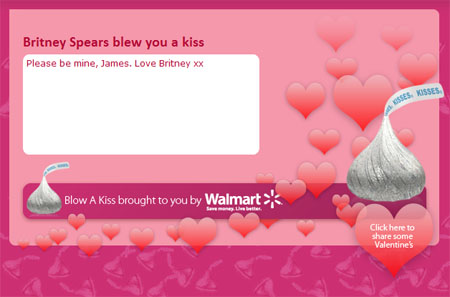 BlowAKiss: how the email to your lover will appear
Kisses can also be sent anonymously, if you're shy about such tech-centric signs of affection. But whether a virtual kiss gets you a real one back in return is your problem.
The BlowAKiss application is available to download now through Apple's App Store. Plus, it's free! ®