Samsung has updated its Omnia mobile phone to create what it has claimed is the world's first handset capable of HD video capture.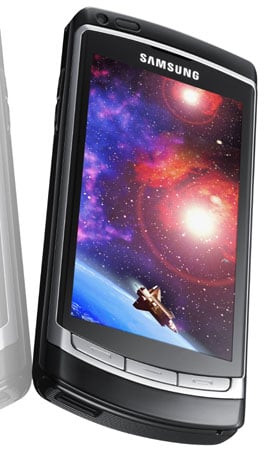 Samsung's Omnia HD: captures 720p video
The unimaginatively named Omnia HD is, admittedly, at the lower end of HD – 720p, to be specific. But users can nonetheless shoot 24f/s HD video and then watch it on an HDTV using DLNA network streaming technology or the Omnia HD's TV-out cable.
The phone's 360 x 640, 3.7in touch-sensitive screen also allows access to the phone's 8Mp camera, which is equipped with face and smile detection - in addition to an anti-blink mode that should keep your photos free of mates with closed peepers.
The Omnia HD's HSDPA runs at up to 7.2Mb/s, with HSUPA also able to reach a reasonable 5.6Mb/s. Add to that Wi-Fi, quad-band GSM and Edge support, and you've got a phone that should enable to you surf and talk with ease from almost anywhere in the world.
Although the Omnia HD sports a slightly redesigned physical shape – such as a more curvaceous bottom end - it's sad to report that elsewhere the Omnia HD hasn't changed much.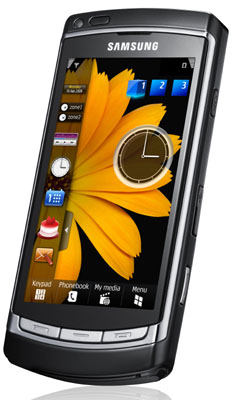 Sexier than the original, more square Omnia?
The HD model's 8GB or 16GB internal memory can be boosted with the addition of Micro SD memory cards of up to 32GB capacity.
Bluetooth 2.0 and a USB port provide alternative ways of sending your chums those drunken HD videos snapped in the pub.
The Samsung Omnia HD measures 123 x 58 x 13mm, but a launch date or price haven't been captured yet. ®
Review
Samsung Omnia 16GB