MWC Phone rivals HTC and LG today joined Microsoft at Mobile World Congress in Barcelona to launch the world's first handsets set to run the latest incarnation of Windows Mobile.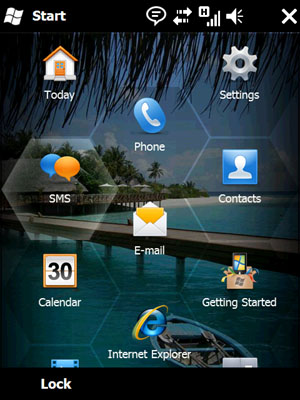 How Windows Mobile 6.5 will look on your mobile
Peter Chou, HTC's Chief Executive, kicked things off by promising buyers of its new Touch Pro 2 and Touch Diamond 2 free upgrades to the new OS when it's launched later this year.
Microsoft is yet to confirm a firm launch date for the mobile OS, but head honcho Steve Ballmer said today that version 6.5 will bring "the full Windows experience to mobile phones".
Although the software firm has long denied plans to produce its own branded mobile phone, Ballmer added that handsets running version 6.5 will now be known as "the first generation of what we're calling Windows phones" – or at least he hopes so.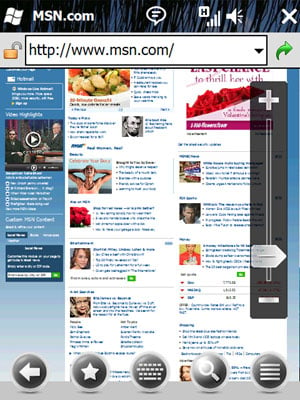 The OS has a customisable home screen, updated browser, widgets and Flash support
LG chief Skott Ahn also said today that its new touchscreen phone, the GM730, will be equipped with Windows Mobile 6.5.
Intuitive, smart and useful is what Windows Mobile 6.5 will help customers' smartphones to become, according to Ahn. ®