This article is more than 1 year old
Econav spied on Nokia phone
Eco-friendly satnav makes smartphone jump
MWC The recently launched Econav satnav has turned up as an application on a Nokia handset.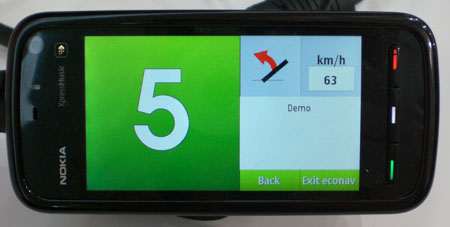 Econav software shown on a Nokia phone
Econav – which tells its user in real time about the most economical and ecologically friendly way to drive – is being tested on Nokia phones, pending a possible rollout of the software as a standalone application for the Finnish handset manufacturer's phones.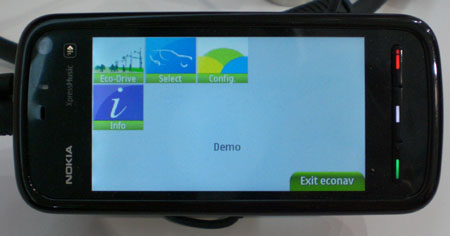 Econav for mobiles is still being tested
The software's exactly the same as the version found on the dedicated Econav satnav, but has the obvious advantage of bringing navigational and eco-conscious driving details directly onto your mobile phone.
Econav could start appearing on Nokia phones from April this year. ®