This article is more than 1 year old
Intel reneges on Irish job cut promise
200 to 300 posts 'consolidated'
Chipzilla plans to slash between 200 and 300 jobs in Ireland, despite chairman Craig Barrett assuring Intel workers last month that its Leixlip plant was in no immediate danger of job cuts.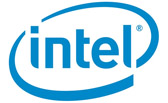 Intel spokesman Chuck Mulloy told us the cuts are part of the company's overall scheme of consolidating its manufacturing operations in order to reduce costs. He added the preferred method for the workforce reduction will be through Intel's voluntary redundancy program.
Intel's Leixlip unit, which employs about 5,000 staff in Ireland, was believed to have dodged the first swing of the axe based on recent comments by Intel's outgoing chairman.
"There is no immediate danger of job cuts in Ireland but nobody can predict the future," Barrett told RTE News in late January. "This is one of the worst recessions we have ever seen, so we will take it day by day."
Not exactly an iron-clad guarantee, but still rather contrary to the cuts being announced three weeks after.
Mulloy responded that Craig's comments were more "general in nature," referring to the strategic importance of the site. "In other words, we're not closing factories in Ireland. We are simply adjusting the size of our workforce consistent with our previous announcements."
He added that Intel had warned there would be some cuts outside the specific units and factories slated for closure.
Under the restructuring plan, the Leixlip campus will be one of Intel's two European R&D hubs that will stitch together the company's 800 research and development staff based in Europe. ®