This article is more than 1 year old
LG unveils everlasting solar phone
Limitless power... on standby
MWC LG looks set to follow in Samsung's solar-powered footsteps, because it's unveiled a prototype sun-soaker handset.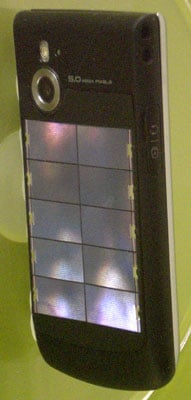 LG's Secret phone: with added solar cells
The firm's modified one of its existing Secret phones so that almost the entire back panel's covered by solar cells. Samsung recently launched a talker called Blue Earth that has a very similar design.
An LG spokesman told Register Hardware that, during tests, a ten-minute solar charge was enough to power a three-minute voice call.
But it's not happy with that and wants the phone's solar panel to generate enough electricity for standby mode to "last forever". The final version would be a hybrid device though, sporting a battery to support everyday use. And British winters.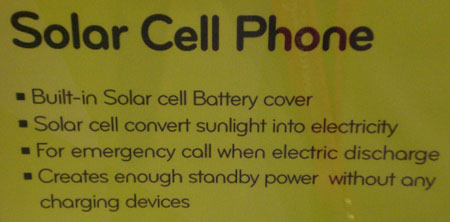 LG wants its solar-powered phone to last forever in standby mode
LG said it hopes to have the unnamed solar phone – which will probably be a new model, rather than an eco-friendly Secret – by the end of 2009 or in early 2010. ®