This article is more than 1 year old
Robert Llewellyn drops Red Dwarf clanger
Unplugged special cancelled?
Digital channel Dave appears to have canned a planned part of its Easter Red Dwarf celebration, if a message posted on Twitter by cast member Robert Llewellyn is anything to go by.
To recap, Dave recently announced that it would on Friday 10 April broadcast the first installment of Red Dwarf: Back to Earth, followed by the second installment supported by Red Dwarf: Unplugged which "will deliver the cast of Red Dwarf as they've never been seen before - no sets, no effects… and no cue cards". The weekend would conclude with Red Dwarf: The Making of Back to Earth.
Here's the evidence for the prosecution: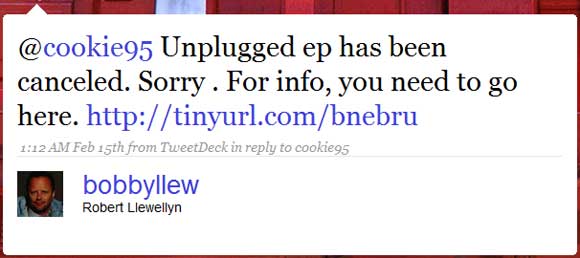 Llewellyn then came back with: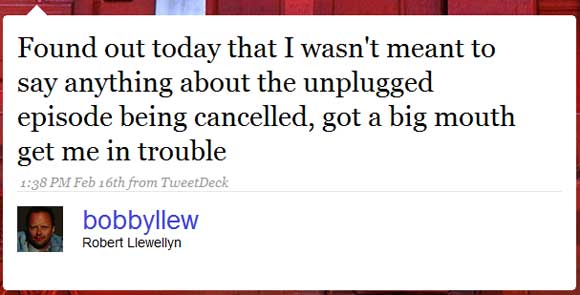 Well, Unplugged is still go, according to Dave's original announcement, and Llewellyn himself says on his blog: "We are shooting 4 new episodes of Red Dwarf this February and March."
In fact, according to this thread in the Robert Llewellyn Forums, this is technically correct, but there will now be three episodes of Back to Earth plus the Making of.
We shall see. We contacted Dave this afternoon to get to the bottom of the matter, but no one had got back to us by beer o'clock.
While we wait for feedback, we note that Dave today announced that actress Sophie Winkleman has joined the cast of Back to Earth.
Winkleman, in case you were wondering, played Big Suze in Peep Show and graced the silver screen as the older sister Susan in The Chronicles of Narnia: The Lion, The Witch and the Wardrobe. ®