This article is more than 1 year old
Western Digital My Book World Edition 1TB NAS box
Great value network storage
Review Western Digital maintains that the stylised hardback design of its My Book external hard drives has proved really popular with the punters. But while it's extended the range to take in not just local storage but also network-connected drives, the latter haven't grabbed consumer attention as much as the others have.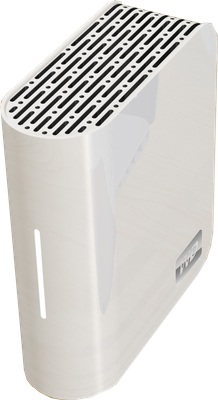 WD's My Book World Edition: more beefy than before
WD is hoping for better luck with its new, revamped My Book World Edition, launched today. The brand's not new: WD's had World Edition drives out for some time. It's had 1TB and 2TB models out as well.
No, the drive maker claims to have simplified the process that links Windows PCs and Macs to the network-attached storage to the extent that it's hoping to avoid using the abbreviation 'NAS' altogether. And that, it hopes, will mean consumers aren't scared off as it fears they might have been with past World Edition drives.
Likewise, there's no mention of the R word: RAID. The old My Book World Edition II was a fat box packed with a pair of 1TB drives in RAID configuration. The new World Edition offers 2TB using a single disk - WD's GreenPower 2TB unit - so it's essentially the same size as the old, single-width World Edition product.
There's the same portage on the back: a USB port for additional storage or backing up the My Book, a power socket, a Kensington lock slot and a Gigabit Ethernet port. Again, nothing new there. What is new is the power button, taken off the front of the drive and placed at the back.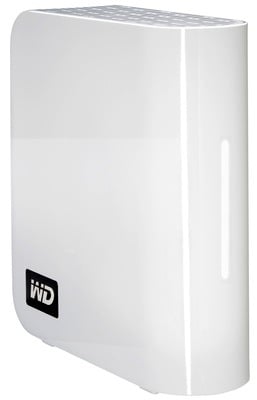 Contains 2TB on a single disk
The front of the new model is home instead to a single strip light that's used to give an indication of available capacity, in a very broad sense. Fresh out of the box, a quarter of the length of the light is lit, so it's more a guide than a precise capacity read-out.