You can see the impact better with our second test: copying 14.66GB of files - 2400-odd of them - in a single folder. Backing up is 14 per cent faster on the My Book than the Time Capsule - retrieving data is just under five per cent faster.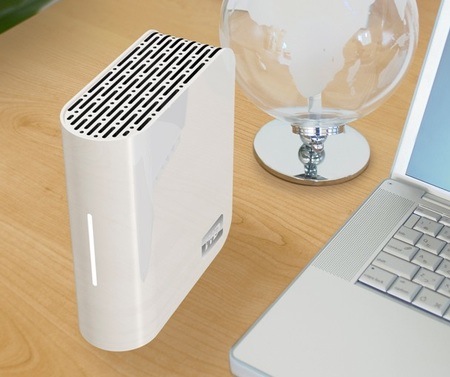 Looks nice on a desk - but better on a bookshelf
Again, USB transfers are quicker still, but you have to weigh the convenience of always-on, multi-machine storage against faster data transfers.
And transfer time's less of an issue with in-the-background back-ups in any case. WD's Anywhere Backup does a reasonable job of file-level back-up, keeping up to two generations of each item and allowing you to find and restore them from the back-up's folder structure. It's pre-set to ignore Windows files, apps and temporary files, though you can add these if you want, or limit the selection further. It's not Time Machine, but it appears to do the job. And it does it live, regularly copying across files as you work on them.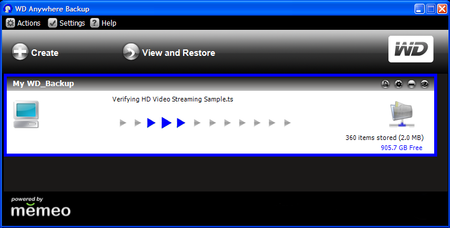 Auto-backup included
The 1TB My Book World Edition is available now for around £169. The 2TB version's more than twice the price, £370, and won't go on sale until later this month. Given that both have the same feature set, the premium for that extra 1TB of storage seems high. But then it offers an impressive capacity for a single-drive until - it's one big file bucket.
If the 2TB My Book World Edition is impressive but pricey, the 1TB model's great value - against both pre-made and DIY NAS boxes. It's half the price of Linksys' Home Media Hub, yet offers double the storage capacity. And if Linksys' box has a nicer-looking media streaming UI, the WD machine is no less functional for that. And it's smaller, quieter and runs cooler too.
Verdict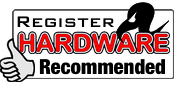 BitTorrent aside, the My Book World Edition supports all the media streaming protocols all but the most geeky of NAS geeks could want - and pretty much every tech-savvy consumer too. It offers plenty of storage capacity at a low cost - and in a snazzy box too. Perfect. ®
More Storage Reviews...
| | | | |
| --- | --- | --- | --- |
| Cisco Linksys Media Hub | Addonics NASU2 | DroboShare | Western Digital ShareSpace |

Western Digital My Book World Edition 1TB NAS box
Very nice, very good value network storage box. 'Nuff said.
Price:
£169 (1TB) £370 (2TB) RRP