'Leccy Tech The Geneva Motor Show tends to bring the crazies out of the woodwork and it looks as though 2009 won't be an exception. The renowned Swiss auto-boffins at Rinspeed have released details of a working concept car they'll showing at Geneva called the iChange.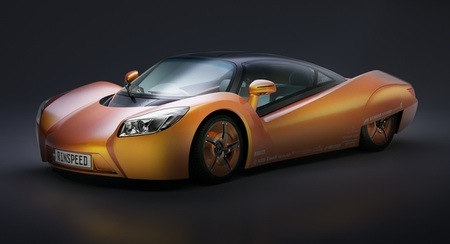 Rinspeed's iChange: goes like stink, apparenty
In the quest for aerodynamic efficiency, the iChange is both a single-seater – the driver sitting amidships as in the McLaren F1 – and a three-seater. Hit a button and the tear-drop canopy elevates at the rear which while temporarily messing with the drag factor creates headroom for the two seats behind the driver. Sort of like a Transformer having a slow day.
Power comes from a 150kW (201bhp) electric motor driven by a 576V lithium-ion battery pack and hooked up to the rear wheels through a six-speed pre-selector gearbox snaffled from a Subaru WRX.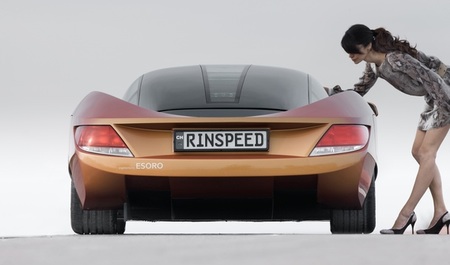 Passes inspection
As the iChange only weighs 1050kg, that motor will get it to 62mph in 4.2 seconds and then go on to a top speed of 136mph. Rinspeeds say the iChange has a rather measly range of 56 miles on a full charge though it stresses that this is with a three-unit battery pack, suggesting it could add more cells to increase the range as needed.
Apart from no exhaust emissions, the iChange's other eco-credentials include an interior made from pure wool and leather, solar panels on the roof to help charge the battery on sunny days and power a fan to help keep the interior cool, and a satnav system that always calculates the most energy efficient route.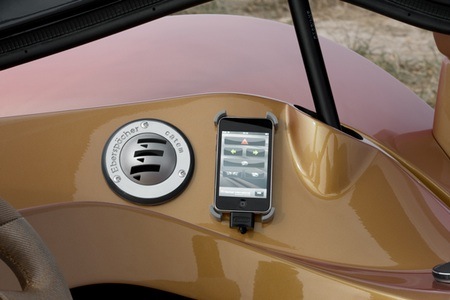 iPhone in iCharge of iCharge
Rinspeed eschews the humble car key in favour of the iPhone, which not only turns the iChange on and off but also "controls the most important vehicle functions".
While the iChange will of course never make into production, it's not entirely all mouth and trousers.
The drive train command and control systems have been developed by Siemens AG while the bespoke Intel processor-based Harmon Kardon information and entertainment system is claimed to break new ground in terms of both physical size and power demand. ®