'Leccy Tech Thanks to the folks at the EU Office for Harmonization of the Internal Market we can now see the how the Opal Ampera will differ from the Chevrolet Volt.
As suggested by the first glimpse of the Ampera, what we Europeans are going to get is essentially the Volt but with the sleek nose and funky headlight clusters of the 2007 Opel Flexstreme concept.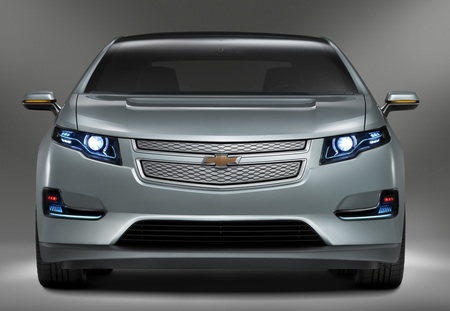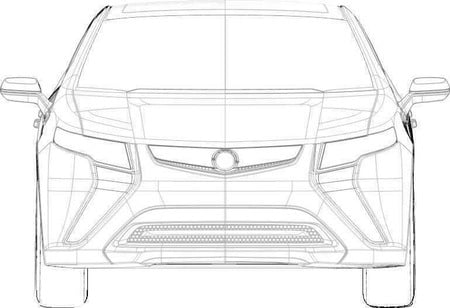 Volt (top) vs Ampera: which works for you?
The dust covers will officially be yanked off the Euro Volt at the Geneva Motor Show in two weeks' time, and if it's anything like the sketches submitted to the OHIM it looks like another case of a General Motor's European offering being a rather more handsome beast than its North American equivalent.
Hopefully, the front end won't be the only difference between the Volt and the Ampera. How can we put this politely? US-designed and made cars all too often have dashboards made out of the sort of plastic we Europeans use to make our wheely bins and use a type of upholstery more typically found on budget sofas made in the mid-1970s.
We're fans of the Volt-cum-Ampera here at Reg Hardware and as such are keen to see to succeed – especially if it ends up being built at Ellesmere Port.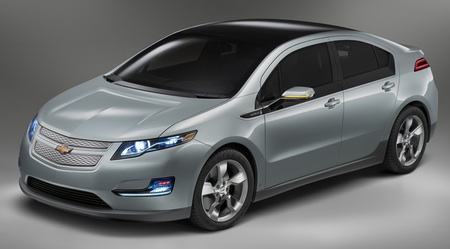 We hope the Euro interior's better too
The basic technical specification seems sound enough, so it would be a crying shame to see it hampered by dodgy American styling, cabin quality and handling. Looks like the styling is sorted. With luck, the Geneva unveiling will lay our fears on the cabin quality to rest which just leaves the matter of road handling.
We have our fingers crossed. ®
Sponsored: Webcast: Discover and secure all of your attack surface