Dell has formally rolled out its latest Inspiron Mini netbook - the 10in model that popped up on shopping channel QVC a week or so back.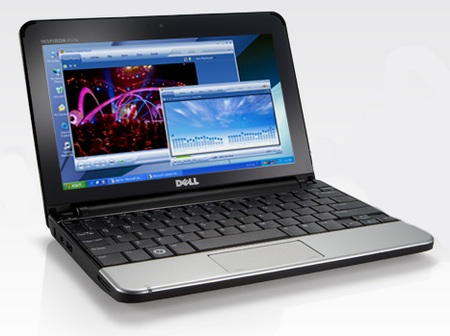 Dell's Inspiron Mini 10: out this week
Here in the UK, the Mini 10 will go on sale on Thursday, and while the company did reveal that it will offer a version of the machine with Linux pre-installed - Ubuntu 8.04, to be precise - it won't appear until "later this year".
Initially, then, the Mini 10 will be a Windows XP machine. The basic, £299 model has 1GB of memory, a 120GB SATA hard drive and a 1.33GHz Intel Atom Z520 processor. It has 802.11b/g Wi-Fi.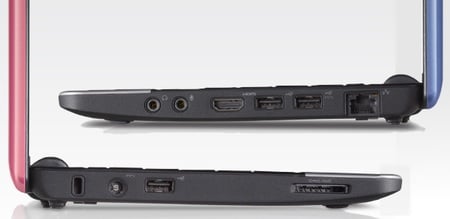 Usual portage
Options include 802.11n wireless networking, Bluetooth, a 1.6GHz Z530 CPU and a 160GB hard drive. In addition to Linux, Dell said future optional extras will include on-board GPS, an built-in TV tuner, an HSDPA 3G module, a 250GB hard drive and 2GB of Ram.
The screen resolution is 1024 x 576 - 24 fewer pixels in the vertical than other netbooks provide, but designed to give it a movie friendly 16:9 aspect ratio. In the US, Dell said it'll offer an optional 720p-sized display, but it'll be interesting to see whether the on-board Intel GMA 500 graphics core is truly up to pumping out HD content.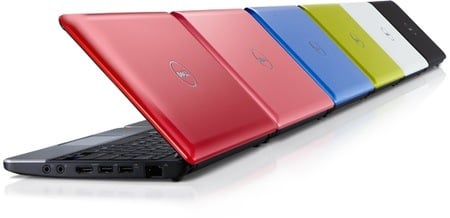 Many colours
The Mini 10 will ships with a three-cell, 24Wh battery.
The 1.3kg unit packs in all the customary netbook features and will be available in a choice of colours: "Obsidian Black, Alpine White, Cherry Red, Pretty Pink, Ice Blue and Jade Green". ®
Review
Dell Inspiron Mini 9