This article is more than 1 year old
Eircom to block Pirate Bay
'Automatic' music label salute
Eircom, Ireland's biggest internet provider, has agreed to block access to any website the music industry says is responsible for illegal music-swapping.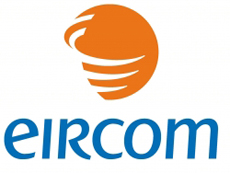 In a letter sent to ISPs across the country last week, the Irish Recorded Music Association (IRMA) disclosed the deal and warned others to follow suit or face legal action.
Bowing to legal pressure from the music labels, Eircom had earlier settled to implement a French-style "three strikes" rule to disconnect customers repeatedly accused of illegally accessing copyrighted material. But a recent letter revealed IRMA's more worrisome scheme against internet piracy.
IRMA - which represents the "big four" labels; EMI, Sony-BMG, Universal and Warner - will compile a list of websites the group claims harbors illegal music sharing. The labels will then file a court order to attempt to force other Irish internet providers to block access to the site. Eircom's compliance will be automatic.
Under the settlement deal, Eircom has agreed not to oppose any court applications to blacklist websites. Speaking to The Sunday Business Post, an Eircom spokesperson confirmed IRMAs claims of the provider's automatic compliance.
The music labels said the notorious den of P2P, The Pirate Bay, will be the first website targeted under its new censorship regime before it moves unto "similar websites."
IRMA's letter demanded other Irish ISPs join blocking websites on the music group's list or they'll face a lawsuit the same as Eircom. ®