'Leccy Tech Back in November 2008, we reported that production of the the Pininfarina B0 – that's B 'zero', not B 'oh' – electric car had slipped from this year to a rather vague "late 2009/early 2010".
Sad to say, it's starting look as though the status of the B0 has moved from 'Coming Soon' to 'Don't Hold Your Breath'.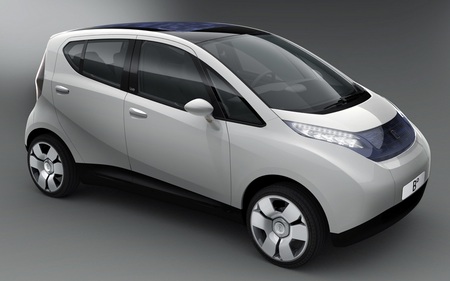 Pininfarina's B0: delayed again?
Pininfarina had been expected to show a production-ready running prototype - complete with Bolloré-developed drivetrain - at the Geneva Motor Show next month, but now, according to Reuters report citing a company mole, the Italian coach builder merely intends to polish up the styling concept it unveiled at the 2008 Paris Motor Show.
This suggests that the B0 is a lot further away from being a "runner" than the company had previously implied.
If the B0 release date slips any more, people are going to start talking seriously about nails and coffins as Pininfarina faces a number of other serious problems at the moment.
Firstly, it's up to its ears in debt and its share price has tanked.
In the last 12 months, the company's share price has dropped by more than 80 per cent, leaving it with a market cap of €24m (£21m/$30.8m) – a mere fraction of its €600m (£531m/$770m) debt. Under a deal agreed with the company's bankers in December 2008, the Pininfarina family will sell its 50.6 per cent stake in the business in an effort to reduce the debt by €180m (£159m/$230m) and has undertaken to replay the balance by 2015.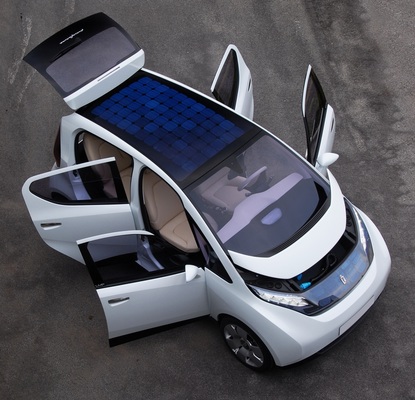 Solar panels in the roof - but the future's not bright
Secondly, the drastic drop in worldwide car sales has led to it idling its three Italian production plants on a rotating basis.
It's also reasonable to assume that those juicy concept styling commissions are getting fewer and further between as the major car manufacturers focus on still being in business next month rather than dreaming up pie-in-the-sky visions of what the car of 2020 may – but probably won't - look like.
Doubts had already been raised about the company's long-term viability following the death of company CEO Andrea Pininfarina in a scooter accident near the company's headquarters in Cambiano, Italy in August 2008. Add to that the no-show at Geneva of a model many regard as vital to the company's future and it all starts to look just a little grim. ®
Pininfarina B0 Picture Gallery