A Korean firm's unveiled what it claimed is the world's smallest and lightest notebook to date.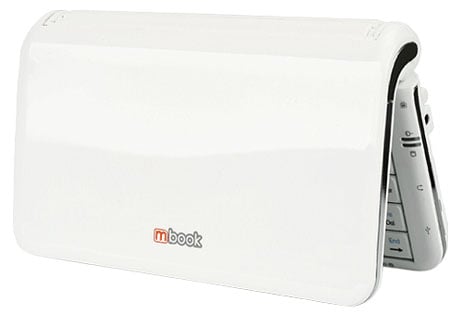 UMID's mbook: has a 4.8in screen
The mbook measures just 158 x 94.1 x 18.6mm and weighs only 315g, yet its diminutive 4.8in display has a 1024 x 600 resolution and appears to be stylus operated. A speaker sits on one side of the screen and a 1.3Mp webcam rests on the other.
Two versions of the machine appear to be available, one with a 1.1GHz Intel Atom processor and another with a 1.3GHz option. Both come with 1GB of memory, but the Flash-based storage provided ranges between 8GB and 32GB.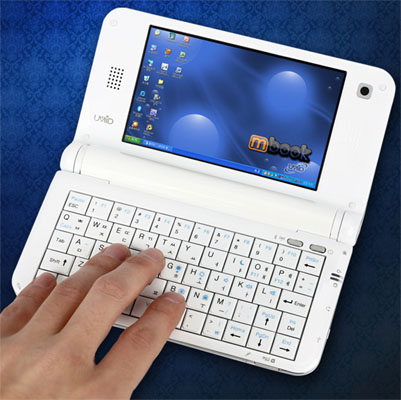 1.1GHz and 1.3GHz models are available
Maker UMID has also claimed the machine's compatible with a strong selection of communication technologies, including HSDPA, Bluetooth 2.0 and WiBro – a WiMax-like wireless broadband internet technology developed in the company's native South Korea.
A pull-out aerial also allows the mbook to receive telly signals, but given that it's DMB compatible – rather than DVB-H – it's probable that the machine's only set-up to receive TV signals in South Korea.
Elsewhere on the tiny notebook you'll find a four-in-one memory card slot, a mini USB 2.0 port and a Qwerty keyboard. Battery life should last about six hours.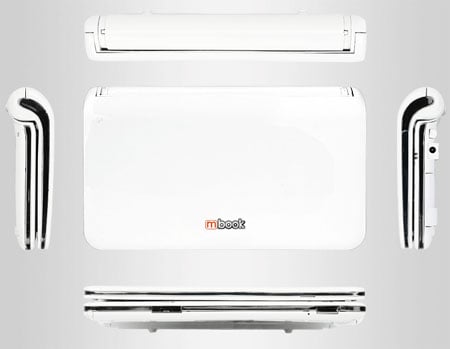 What it lacks in size it makes up for in portability
The 1.3GHz mbook costs KRW800,000 (£368/$534/€417), while its slower specification twin costs KRW700,000. UK launch dates or prices haven't been announced. ®