Cheery Chinese car maker makes splash with EV hatchback
Design look familiar?
---
'Leccy Tech Chinese electric cars may not be pushing back the boundaries of technology or styling, but they do have the edge when it comes to affordability, practicality and actually - or rather probably - making it into mass production.
With BYD's 'leccy E6 due later in the year, rival Chinese car maker Chery – silly name, we grant you; apparently the company chose the no-less-silly name of Cheery but got the transliteration wrong and stuck with Chery as it had already printed up shed loads of stationery – has just announced its electric S18 four-door hatchback.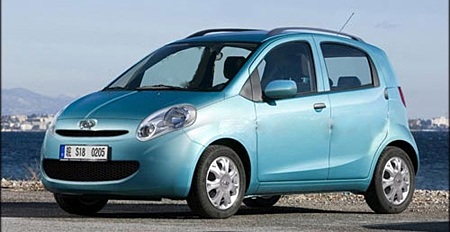 Chery's S18: 93-mile range
According to the spec sheet, the 336V lithium iron phosphate (LiFePO4) battery powered S18 has a 40kW (53.64bhp) motor capable of pushing it to 75mph (120k/h) and giving a range of between 75 and 93 miles (120-150km).
Chery reckon that when plugged into a 240V outlet, the S18 can charge up in four to six hours - or it can be hooked up to a "fast-charger" that can charge it to 85 per cent of its capacity in around 30 minutes.
While the announcement gave no precise details of a release date or price, the impression given was that the S18 will hit the roads of the People's Republic sooner rather than later.
When the petrol version of the S18 – known as the QQ2 – was unveiled at the 2008 Beijing Auto Show, it was heralded as the first Chery design not clearly half-inched from an existing Japanese or Korean car. We aren't sure we agree since it looks a lot – and we mean a lot - like the Suzuki Splash to us.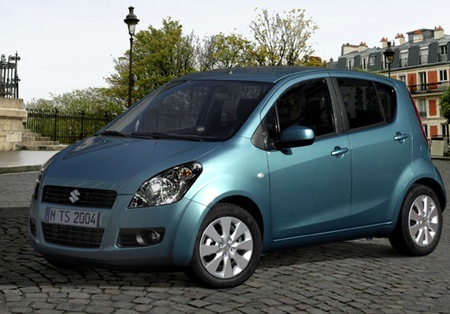 Suzuki's Splash: 'inspired' the S18?
Chery's habit of... er... creating homages to other peoples' designs has a long and noble tradition. Its QQ was a straight copy of the Deawoo Matiz, while its Eastar is simply a Daewoo Magnus with a Chery badge slapped on its rump.
General Motors – which took over Daewoo after it went tits up in 2000 - began legal action against Chery in December 2004 but dropped the case a year later to prevent damaging its other business interests in China and because it it was clearly getting nowhere, the land of Confucius having little truck with such Western Imperialist running-dog lackey concepts such as intellectual property rights.
With Chery now working on future models with companies such as a Lotus, Bosch, Ricardo and Bertone we can only hope that it starts to show a little more in the way of originality. ®