Sony shows off wacky fuel cell designs
Power packs inspired by... er... radios and coffee machines
---
Sony has demoed three odd fuel-cell designs on the opening day of the fifth International Hydrogen and Fuel Cell Expo in Japan.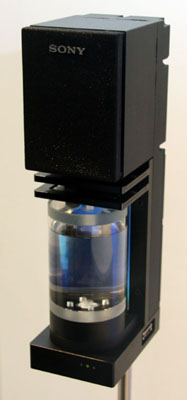 Sony's idea for a fuel cell speaker
Despite looking like a coffee machine, reports from Japan have said that the first design – shown above – is actually a speaker system that's able to run for 12 months from a single fuel cell – provided you don't use it more than once a week. LEDs are used to light-up the power pod.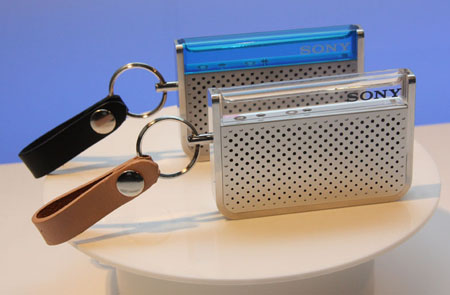 A lithium ion battery adds to this charger's fuel cell power
The second prototype looks like a retro radio, but is actually a portable charger for mobile phones and MP3 players.
It has a USB connection and contains both a methanol fuel cell and a lithium-ion battery - the latter kicks in if your gadget requires more power than the fuel cell alone is able to provide.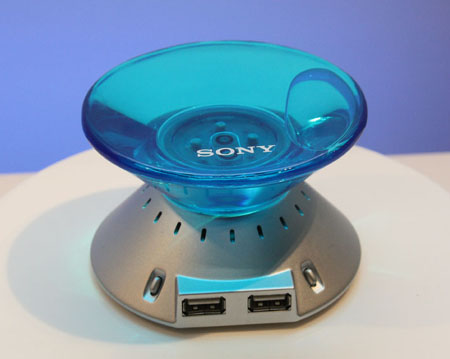 Power-up at home, using a fuel cell
The third prototype resembles a pair of kitchen scales and is, it's believed, intended as a portable indoor power source. It too is thought to contain a fuel cell and lithium ion battery combo, but the dual USB ports mean two gadgets can be charged simultaneously.
No plans for a commercial launch have been announced. ®
Similar topics
Narrower topics