Snowstorm swallows GPS skiing gizmo's creator
Probably not wearing the gadget, say mates
---
In a cruel twist of fate, an Australian man behind the development of a GPS gadget for tracking skiers has himself gone missing in a heavy snowstorm.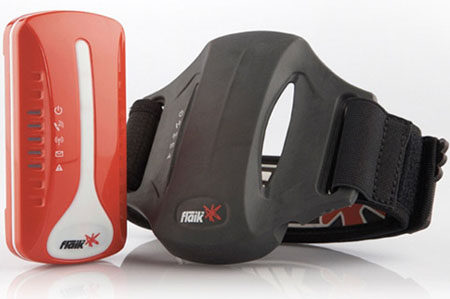 SSI's Flaik
Scott McKay, 27, from Brisbane, was formerly the VP of Snow Sports Interactive, the company behind Flaik, a multipurpose GPS gadget aimed at skiers.
McKay was last seen leaving a bar in the Japanese ski resort of Niseko during the early hours of Friday morning, around the same time as heavy snowstorms began to close in on northern Japan.
He has still not been found.
The Flaik can be used by ski instructors to monitor numerous skiers' positions, but McKay's colleagues told Aussie newspaper the Brisbane Times that it's unlikely he was wearing one of the devices when leaving the boozer.
McKay's still being treated as a missing person, and Japanese police have promised to widen their search despite heavy snow and strong winds. ®
Similar topics
Broader topics