Music industry's Irish ISP shakedown letter leaked
Blacknight ain't scared
---
An internet hosting company has published a copy of the nasty-gram Ireland's music industry lawyers bulk-mailed to that country's internet service providers, demanding they begin blocking access to any website accused of piracy or else.
The letter confirms earlier reports that the the Irish Recorded Music Association (IRMA) has been placing considerable legal pressure on ISPs to block access to any website the music industry says is responsible for illegal music-swapping.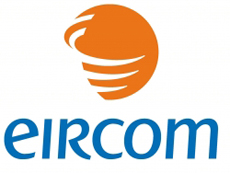 Earlier this week, we reported that Ireland's largest internet service provider, Eircom, already agreed to blocking sites such as the Pirate Bay as part of a settlement with IRMA. The censorship pact was in addition to bowing to demands to implement a French-style "three strikes" rule to disconnect users repeatedly accused of illegal music-sharing.
The full breadth of the Eircom agreement was first disclosed in a letter IRMA sent to other Irish ISPs warning they must follow suit or be liable for copyright infringement.
Blacknight Solutions, an Irish hosting service (note: not a ISP) was among those sent IRMA's shakedown notice. Because Blacknight doesn't provide internet access, the company believes IRMA's legal threats don't apply — but fortunately was kind enough to publish a copy of the letter on their blog.
But before we jump in: IRMA wants to bully all of Ireland's ISPs to block the websites it blacklists based on the Copyright and Related Rights Act, 2000. In particular, the company refers to section 40 of the Act, which states that while a service provider being used for illegal music-swapping isn't necessarily responsible, if the copyright owner notifies the provider about the activity, they must take the offending material down or be held liable.
IRMA's lawyers clearly interpret this as allowing it to make a list of websites Irish ISPs must agree to censor.
A copy of the letter is available here in PDF form. We've written up the notable parts of the letter below:
You will be aware of an action taken by our clients in the Commercial Division of the High Court in January of this year. The case was settled on the basis that eircom would work closely with the record industry to end the abuse of the internet by peer to peer copyright infringers.

The settlement agreement provides that our clients will supply eircom with the IP addresses of all persons who they detect illegally uploading or downloading copyrighted works and that eircom will, upon receipt of this information, implement a graduated response which will firstly inform its broadband subscriber that its subscribers IP address has been detected infringing copyright; will secondly warn the subscriber that unless the infringement ceases the subscriber will be disconnected and may take steps to throttle the subscribers broadband service; and finally in default of compliance will result in the disconnection of the subscriber. In addition to this eircom has agreed that it will not oppose any application our clients may make seeking the blocking of access from their networks to the Pirate Bay websites or similar websites.

It is the position of our clients that by this agreement eircom has agreed to comply with its statutory duty under section 40(4) of the Act to remove the material infringing our client's copyright from its facilities.

Please confirm that Blacknight will also work with the record industry to end the abuse of the internet by peer to peer infringers and that it will, if it receives IP addresses from the record companies of persons that they detect illegally uploading or downloading copyright works, operate a similar graduated response and that it will disconnect the subscriber in default of compliance.

We should add by way of elaboration that it is not intended that there be any disclosure of our clients of the identity of the person(s) denoted by the IP address at the time in question.

In the event of a positive response to this letter, it is proposed to make practical arrangements with Blacknight of a like nature to those made with eircom.

In the event of a negative response to this letter, section 40(4) of the Act will be invoked against Blacknight and proceedings intituted.

We are writing to other ISPs in similar terms.

While we appreciate that this is a matter in respect of which you would wish to obtain legal advice, in the circumstances we must request a response within seven days of the date of this letter.
Blacknight responded to IRMA that it's just a hosting provider and therefore not involved in the whole mess. But the company also noted on its blog that that if IRMA has a problem with one of its clients, it can get a court order rather than resort to scaremongering. Well done.
Thanks to reader Niall for spotting the Blacknight letter. ®