This article is more than 1 year old
Supremes ankle AT&T DSL line-sharing suit
Reject antitrust pleas for lower pricing
On AT&T's high-speed internet pipes, it's AT&T's ballgame, the US Supreme Court has ruled.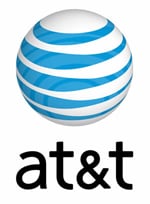 The top court on Wednesday unanimously rejected accusations that AT&T's Pacific Bell Telephone unit was engaged in an illegal "price squeeze" designed to drive away smaller DSL internet providers using the carrier's infrastructure.
The justices ruled that AT&T isn't obligated to sell wholesale DSL service to potential competitors, and therefore can charge whatever it wants for use of its pipes.
At issue is the "common carrier" responsibilities required by dominant internet service providers. By law, Pacific Bell is required to indiscriminately sell wholesale access to its telephone network to unaffiliated providers. But in 2005, the Federal Communications Commission eliminated common carrier responsibilities for high-speed internet companies.
In 2003, PacBell was sued by a group of ISPs, lead by Linkline Communications, who claimed the telecom is abusing monopoly rights by offering wholesale prices that are out of line with its retail internet offerings. They accused the telecom giant of setting the wholesale price for DSL transport high and the retail price low to "exclude and unreasonably impede competition," thus allowing it to "preserve and maintain its monopoly control of DSL access to the internet."
The top court ruled that AT&T's pricing regime isn't a violation of the US's Sherman Antitrust Act:
"If AT&T had simply stopped providing DSL transport service to the plaintiff, it would not have run afoul of the Sherman Act," the decision stated. "Under these circumstances, AT&T was not required to offer this service at the wholesale prices the plaintiffs would have preferred."
The court also tossed out the price-squeezing complaint, calling the charges "nothing more than an amalgamation of meritless claims." AT&T can sell its retail DSL service at a low price so long as it's not engaged in predatory pricing, the justices ruled, and the wholesale price ain't nobody's business but AT&T's.
"If there is no duty to deal at the wholesale level and no predatory pricing at the retail level, then the firm is certainly not required to price both of these services in a manner that preserves its rivals' profit margins," the court stated.
The Supreme Court decision overturns a US appeals court in San Francisco that ruled AT&T is setting its wholesale prices too high for smaller ISPs to compete.
But the top court says the ISPs need to go back to the drawing board for their arguments if they want to take the case back to the lower courts.
"For if AT&T can bankrupt the plaintiffs by refusing to deal altogether, the plaintiffs must demonstrate why the law prevents AT&T from putting them out of business by pricing them out of the market."
A copy of the opinion, penned by Chief Justice John Roberts, is available here (PDF). ®