This article is more than 1 year old
Dell profits dive 48% in Q4
More cost-cutting on the cards
Dell's coffers took a serious licking during its fiscal fourth quarter, courtesy your friendly neighborhood massive global recession.
The Round Rock PC maker said its net profits fell 48 per cent between October and January, compared to the same period last year. It managed to put $351m in its pockets during the quarter, down from $679m a year ago. That figure includes a pretax charge of $277m related to restructuring.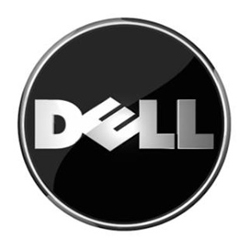 Dell was faced with its worst holiday shopping season in seven years. In response to plummeting sales, the world's #2 PC maker has been slashing costs and laying off employees as part of a scheme to reduce expenses by $3bn over three years. On Thursday, Dell said it has identified more expenses to slash and increased the cost-saving target to $4bn.
"Within our business, we're being very disciplined in managing costs, generating profitability and cash flow, and investing in ways that separate Dell from others today and when the economy inevitably improves," CEO Micheal Dell said in a statement.
The company's revenue in the quarter tumbled to $13.4bn, a 16 per cent drop compared to the $16bn it earned in the same period last year.
Sales of desktop PCs in Q4 fell 13 per cent year-over-year to $3.5bn. Notebook sales dropped 17 per cent to $4bn. Dell's server business fell 14 per cent to $1.34bn. The storage unit was Dell's sole area of growth, jumping 11 per cent to $692m.
For the full year, Dell's revenue was nearly flat at $61.1bn. Net income dropped 7 per cent to $3.19bn.
Looking into the future, Dell said it believes IT end-user demand will continue to be "uncertain and challenging." Boss Dell said he expects the company's organizational expenses next quarter will be similar to Q4. On a more positive note, he told investors on the earnings call that Windows 7 is expected to be an important catalyst for growth. He added larger customer are currently making sure they're ready for Windows 7 on their current boxes and may be waiting for the switch before they pony-up for new equipment. ®