This article is more than 1 year old
Microsoft sues GPS maker TomTom
Lawyers blow IP infringement smoke signals
Microsoft said it's suing GPS maker TomTom for patent infringement, claiming the Dutch manufacturer uses Redmond's technology but refuses to sit down for licensing talks.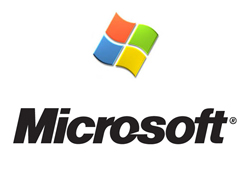 The lawsuit - which is a rare case of Microsoft going on the offensive in a patent spat - was filed today in US District Court for the Western District of Washington.
"We have taken this action after attempting for more than a year to engage in licensing discussions with TomTom," Microsoft's top IP lawyer Horacio Gutierrez said in a statement.
A Microsoft spokeswoman told The Reg that there are a total of eight allegedly infringed patents in the case. Five of the patents relate to car-navigation technology, while three cover technology that makes file management more efficient.
The company claims its allegedly infringed navigation technology lets TomTom devices run multiple applications, provide "more natural" driving directions, integrate with other devices, access the internet, and run virtual on-screen controls.
The file-management IP relates to two of Microsoft's FAT Long File Name (LFN) patents that help with naming, organizing, storing, and accessing file data. Another patent fingered by Microsoft lets systems work better with flash memory.
"In situations such as this, when reasonable business agreement cannot be reached, we have no choice but to pursue legal action to protect our innovations and our partners who license them," Gutierrez said. "Other companies that utilize Microsoft patents have licensed and we are asking TomTom to do the same."
Although Microsoft finds itself in court over IP rather frequently, it's rarely the one sending out the invitations. Whether that's because the company has exceptionally clever licensing negotiators or because folks' willingness to fight departs once lawyers from Micro-friggin'-soft arrive at the door, we'll leave to you to decide.
In the most recent case, Microsoft settled with Taiwanese mouse-maker Primax after accusing it of violating its tilt-wheel technologies.
Microsoft added that it thinks TomTom is a "highly respected and important company" that could make the lawyers circling overhead disappear just like that if it only would be so kind as to bow down. ®