This article is more than 1 year old
Sonim XP3 Enduro ultra-rugged mobile phone
Well 'ard
Review Launched in November, but only just available in the UK, the Sonim Enduro is hard to kill - very hard. We know - we tried.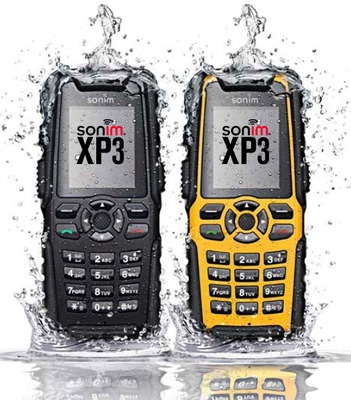 Sonim's XP3 Enduro: well 'ard
Sonim announced its range of toughened handsets back in 2007, and made much of the phones' indestructibility. The specifications list an operational temperature range of -20 to +60° C and the ability to survive a drop of two metres. Our handset got sloshed around in a pot of boiling coffee for half an hour and chucked off the roof of a house, not to mention being stamped on by everyone who saw it - and survived it all with nothing more than a scratch on the screen.
All that fortitude commands a pretty steep price, in terms of both cash and a reduced feature set. The Enduro is a 2G device, lacks a camera and the interface reflects the functionality in its Spartan options lists. There are no games, no support for Java, a very basic WAP browser and the most primitive MP3 player we've ever encountered.
As a phone, the Enduro works very well. Once charged up through its mini-USB connection - the handset comes with a USB cable in the box as well as a mains charger - displayed reception was remarkable good, though in use we found it comparable with typical mid-range handsets.
Beyond the USB port, the only other socket on the phone is for a headset, and both ports are protected with a heavy rubber seal. On the left side of the phone are three rubberised buttons: two which control the volume, and one that's a shortcut to the address book. On the right is a single button which turns on the LED torch built into the top of the phone.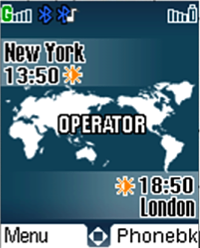 Basic - but colour - UI
Access to the battery requires a screwdriver - or a spoon at a push - and the SIM sits under the battery, where it's securely clipped into place. There is no removable memory.