This article is more than 1 year old
IE8 for Windows 7 beta in 'reliability update'
Sessions a crashin'
Microsoft on Thursday rolled out a stop crashing so goddamn much "reliability" update for Internet Explorer 8 users running the Windows 7 Beta.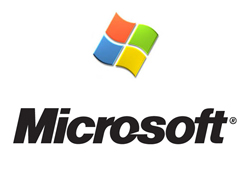 The patch plugs a variety of ills on the browser, including crashes, hangs, and memory leaks according to Microsoft. Windows 7 Beta users can snag the software via Windows update.
According to Microsoft's IEBlog, they've determined that about 10 per cent of customers who've downloaded Windows 7 Beta have experienced some type of reliability problem in IE8. They've also found 1.5 per cent of all IE8 sessions on Windows 7 have encountered a crash. The team bases the figures on Windows Error Reporting — so that figure could be higher depending on how many beta users take the time to send their data to Redmond.
The IE crew says the statistics are "relatively good" for a pre-release beta running on a beta operating system. Fair enough.
About 40 per cent of reliability problems on IE8 for Windows 7 beta were caused by the browser, and 60 per cent by 3rd party components, Microsoft said. They chalk that up to users with lots of toolbars and extensions installed on the browser.
"Most of the issues that we discovered through the Beta are fixed in the Release Candidate 1 which is now available for Windows Vista and Windows XP," IE program manager Herman Ng wrote. "We also wanted some of these fixes to reach our Windows 7 Beta users now. We decided to piggyback onto this first update for the Windows 7 Beta."
Among the top crashes addressed by the update include those caused by Adobe Flash, Adobe Acrobat, Microsoft said. It also includes the ability to print PDF files and improvements to cookie management. Changes added between Windows 7 Beta and IE8 Release Canidate 1 (introduced in January) aren't included. ®