Toshiba Portégé R600
Netbook-beating portability
---
Review People like netbooks for two key reasons: price and portability. Even the not-so-cheap models deliver a decent daily use performance in a form that's the peak of pick-up-and-go computing.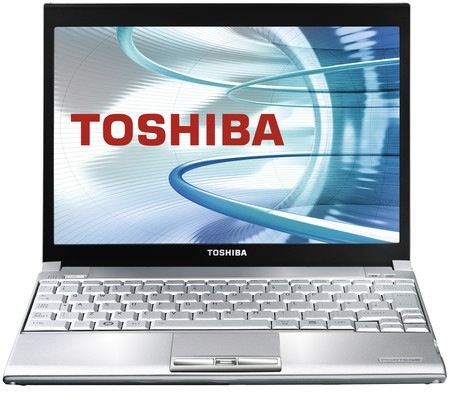 Toshiba's Portégé R600: lighter than a netbook
Well, they're not at the peak any longer. Toshiba unveiled the Portégé R600 last autumn as the Centrino 2 upgrade to the R500, which we took a look at in February 2008. The R500 weighed barely less than an Asus Eee PC 701 - the R600 we have here is even lighter still.
And bear in mind this is is the original 7in Eee we're talking about, not one of its larger, more recent siblings. We kid you not: the 800g R600 feels as if there's nothing inside the case.
What it actually has is an aluminium-alloy chassis into which is slotted a 1.4GHz Intel Core 2 Duo SU9400 processor which sits on an 800MHz frontside bus, linking it up to 3GB of DDR 2 memory. Storage comes courtesy of a netbook-style SSD but with a hard drive-level 128GB capacity. The screen is a netbook-beating 12.1in, 1280 x 800, LED-backlit panel driven by Intel's latest integrated graphics core, the GMA 4500MHD, part of the GS45 chipset.
True to its go-anywhere ambitions, the R600 incorporates 802.11n Wi-Fi and a network-unlocked 7.2Mb/s HSDPA 3G module. It also has Bluetooth.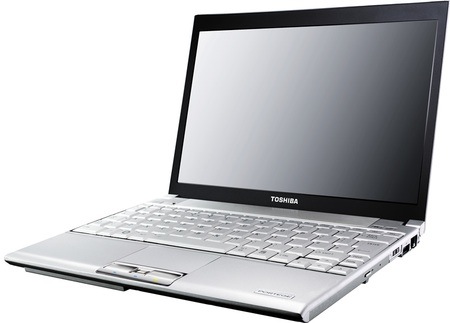 Less weight than a netbook, but a bigger spec
Taking a trip around the plastic casing we have, from the back to the front, power, VGA, combo USB 2.0/eSATA, vanilla USB and 3.5mm audio ports and a volume wheel on the left side. The right side is home to a Gigabit Ethernet socket, a third USB port, a switch for the wireless sub-system, an ExpressCard 54 bay and an SDHC card slot.