This article is more than 1 year old
'Vista Capable' plaintiffs seek class action revival
Let us sue together, please
Six folks suing Microsoft over allegations they were hoodwinked by the company's "Vista Capable" marketing campaign are asking a federal judge to revive the case's class action status.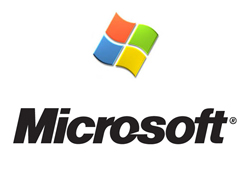 Last week, a judge at US District Court in Seattle tossed out their collective claims after ruling they hadn't adequately shown that the Vista Capable program caused class-wide, artificial inflation of PC prices.
Although the case's class-action decertification was a big win for Microsoft, the judge said plaintiffs could still sue the software multinational individually.
They first brought their case against Microsoft about two years ago, alleging it artificially inflated demand for Vista during the 2006 holiday season. They claim the company falsely advertised a large number of PCs as "Vista Capable" that were actually only able to run the Windows Home Basic version which lacks many features found in the Premium or Ultimate editions.
The plaintiffs' attorneys filed a new motion on Thursday requesting the court certify a smaller class of plaintiffs based on a narrowed focus for the case and asked to delay the trial's April schedule.
Based on the filing, the case's new look will break plaintiffs into two categories; 1) those who purchased Microsoft's Express Upgrade Guarantee discount and 2) those who bought "Vista Capable" PCs that lacked support for the Windows Display Driver Model (WDDM) needed to run the operating system's Aero user interface.
The plaintiffs call the OS's transparent Aero interface "an essential requirement for Vista," saying that not being able to run it in certain "Vista Capable" machines was a deliberate omission by Microsoft.
"We believe the Court was right when it decertified the class," a Microsoft spokesman told us in a statement. "We will oppose plaintiffs' renewed request to certify a class and their motion to delay the trial. We look forward to presenting our case to the jury on April 13, should plaintiffs elect to pursue their individual claims." ®