Lamborghini's aren't known for their storage capacity, but buy one from Asus and you'll get plenty.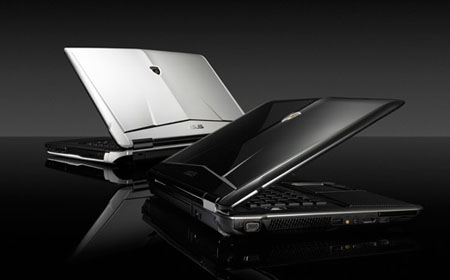 Asus' Lamborghini VX5: a 1TB SSD on board
That's because the firm's new Lamborghini VX5 laptop will come with a whopping 1TB of solid-state storage, a capacity that Asus' claimed is currently the world's largest available SSD density.
That'll raise the laptop's price hugely, but right now Asus isn't saying what it plans to charge for the VX5.
Underneath the hood is an Intel Core 2 Quad processor and 4GB of memory, while the PC's "speed key" is designed to let the user accelerate CPU and GPU performance.
Speaking of the GPU: visual content's displayed on a 16in 1920 x 1080 screen by a dedicated Nvidia GeForce GT 130M graphics chip with 1GB of GDDR 3 video Ram. A Blu-ray combo drive is also included.
Asus hasn't forgotten that style is central to the lust for a Lamborghini though, and so has included a chiclet-style keyboard that automatically lights up in low-lighting conditions.
Asus hasn't said when the Lamborghini VX5 laptop will go on sale. ®