In a sign that Hewlett-Packard is running short on compensation-based expenses to eliminate - or that its executives simply abhor flying commercial first class – the PC vendor said it's now cutting private jet perks for top executives.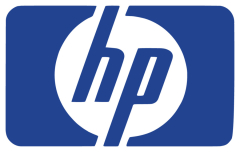 The world's number one PC vendor told government regulators on Monday it will no longer provide top boss Mark Hurd and other HP executives with extra pay to cover individual taxes incurred when corporate aircraft are flown for personal use.
HP said in a filing with the US Securities and Exchange Commission that under its previous policy, Hurd got compensated for any taxes associated with "the first 25 hours of personal usage (which usage could have included his spouse or other guests) during each fiscal year." The company also extended the benefit to other executives for spousal travel, "if the spousal travel was requested by HP."
The executive wing-clipping arrives several weeks after HP announced it would impose across-the-board pay cuts to staff. US laws let HP's pay cuts pass without much legal fuss state-side, but EMEA employees are required to give written permission. HP said if it couldn't get enough of its European workers to agree to having their wages reduced between 2.5 and 15 per cent depending on job status, the company would be facing tougher times ahead.
Hurd has said the wage reductions are an attempt to trim the fat without resorting to further layoffs. In February, the company reported that for its first fiscal quarter of the year, HP had $28.8bn in sales but only managed to put $1.85bn in its pockets.
It's earnings were buffered by HP's $13.9bn purchase of the IT services giant EDS in 2008. While PC sales are slumping (and expected to stay slumped throughout 2009) the services biz is surprisingly resilient to the economic climate. In fact, HP announced Monday that it inked a $1bn agreement with Aviva, Britain's largest insurance company, to update and manage two data centers in England.
But Hurd is certainly not one to shy from employee culling. The EDS acquisition absorbed the company into HP's already notably large services business – resulting in its plans to lay off 24,600 employees as part of the deal.
Almost makes you think executive jet tax support should have been higher on the list of expenses needing cuts. ®