This article is more than 1 year old
Fridge-fixeable netbook debuts
Doubles up as a tablet PC too
Take a look at this gadget. Does it look like a netbook? Or a tablet PC? Actually, it's both and more besides, according to its maker.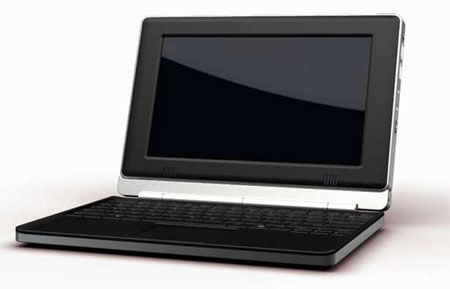 Always Innovating's Touch Book: a little bit of everything
Always Innovating's Touch Book is described as a versatile device that can be used as both forms of PC, thanks to a detachable keyboard and touch-sensitive interface.
The UI is supposedly easy to use and doesn't require a stylus or a "skinny pinky". Mozilla's upcoming mobile browser, Fennec, is to be included.
Owners can use magnets to fix the 1024 x 600, 8.9in screen onto their fridge, enabling them to use the machine as a kitchen computer or digital picture frame.
Gregoire Gentil, the founder of Always Innovating said: "You can use it as a netbook computer, a handheld game device or a video player."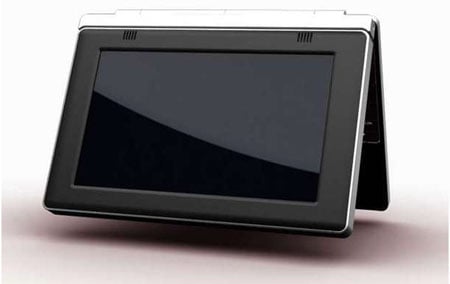 Based on a Texas Instruments OMAP 3 processor
Underneath the multi-faceted frame lurks a Texas Instruments ARM OMAP3 processr, Micro SD card-based storage, 802.11n Wi-Fi connectivity and Bluetooth. It also has three internal USB ports.
It weighs just shy of 1000g and has a battery life of between 10 and 15 hours, the manufacturer claimed.
Touch Book will arrive in North America during the spring, with prices starting at $300 (£214/€238). Plans for a UK rollout haven't been put together yet. ®