Let's face it, many of us spend most of the day sitting down. So a designer's drawn up plans for a watch that tells the time according to sitting time zones.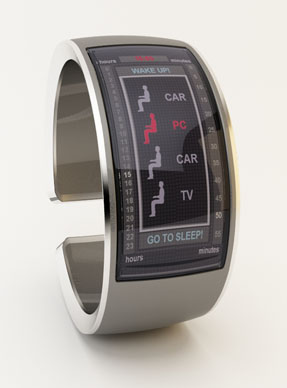 Cycle Life: tells the time according to where your bum's placed
Andy Kurovet's Cycle Life concept has four rump-resting locations: Car, PC, Car and TV. Car is the first stage of the day and will light up around the time you should be driving to work, while the PC icon will illuminate during working hours.
Another car icon will illuminate itself to tell you to drive home from work, followed by the TV icon when you plop down in front of the box at the end of the day.
The only time when a park-your-posterior icon won't be illuminated is when the signal for waking up or going to sleep is required.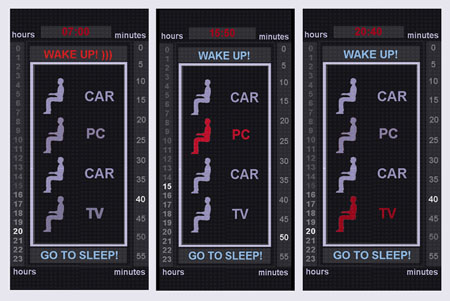 3.50pm, time for a well earned sit
A vertical hour column runs down one side of the watch and a minute column down the other, so Kurovet's watch does at least show you the time in the conventional way too.
The Cycle Life watch's design is delightfully simple and will surely help to illustrate just how many hours of the day you spend sitting down. ®