'Leccy Tech Back in January, Reg Hardware reported on German auto-engineering company EDAG's plan to unveil at the Geneva Motor Show an electric vehicle with an OLED tail-gate, four in-wheel electric motors, user-definable OLED dashboard and basalt-fibre body panels.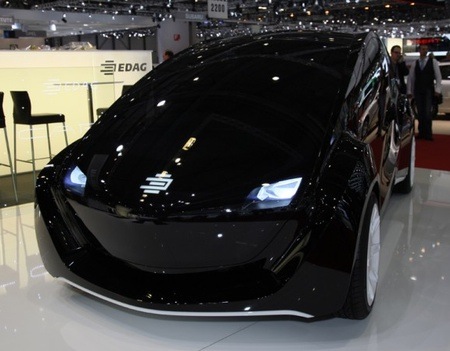 EDAG's Light Car: on stage at Geneva
True to its word, EDAG this week whipped the dust sheets of its rather unusual looking "Light Car – Open Source".
The basic technical details of the project haven't changed one iota since our original story, but its always nice to see the more out-there ideas actually make it to the real world and progress from a designer's sketch into something you can leave mucky fingerprints on.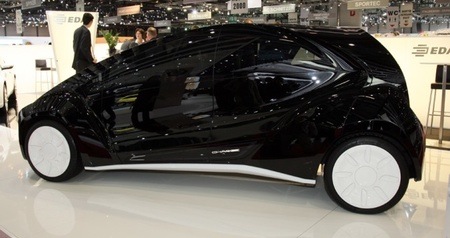 Open source tech, apparently
EDAG doesn't have any plans to make the LC-OS. The "Open Source" part of the name refers to EDAG's desire to share key bits of the Light Car and its associated technology with third-party car manufacturers in order to get something similar - or at least bits of something similar - into production.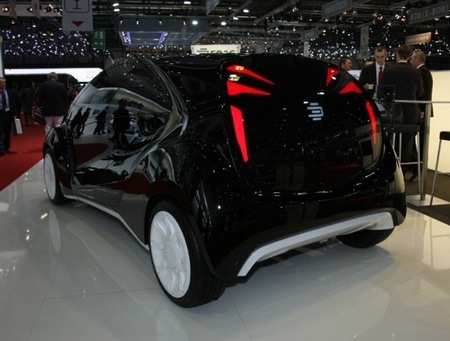 User-configurable OLED brakelighting
The LC-OS also has a flash new German-language website which suggests the driver can also configure the position, size and colour of the headlights. We can't wait for a car maker to try to get that idea approved by the relevant authorities... ®