Global climate science could get a kick in the pants with NASA's new pact with Cisco Systems to monitor and report carbon buildup across the world in "near real-time."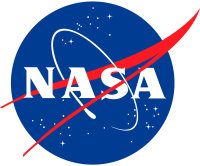 The US space agency says it's teaming with Cisco to create a network of satellite-, airborne-, sea-, and land-based sensors to update Earth's environmental status as the world turns. Data for the platform, dubbed "Planetary Skin," will be made available to the general public, governments, and businesses, according to NASA.
Earth's present carbon standing will help businesses and governments alike to "help detect and adapt to global climate change," the space agency said. Apparently, you never know when a major coastline is going to sink into the sea – and that's exactly where you don't want to build your new mattress factory.
"In the past 50 years, NASA's expertise has been applied to solving humanity's challenges, including playing a part in discovering global climate change," said NASA Ames Research Center director S. Pete Worden in a statement. "The NASA-Cisco partnership brings together two world-class organizations that are well equipped with the technologies and skill to develop and prototype the Planetary Skin infrastructure."
Planetary Skin will start with a series of pilot projects, featuring "Rainforest Skin," which will focus on monitoring deforestation as well as debuting NASA and Cisco's fancy new sensor network being used for the platform. Rainforest Skin is expected to be prototyped in 2010. The sensors will capture, analyze, and present information about the changes in the amount of carbon in the rainforest in a "transparent and useable way," NASA said. The agency added, "according to scientists, the destruction of the rainforests causes more carbon to be added to the atmosphere and remain there. This contributes significantly to global warming."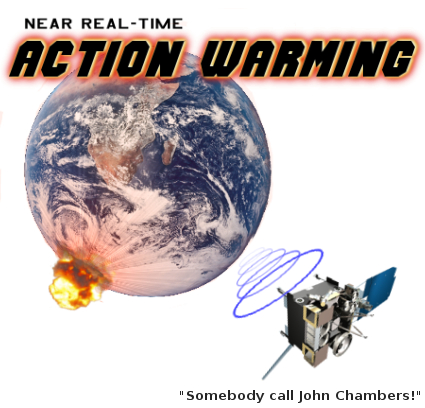 Sadly, they aren't accepting logo ideas.
Cisco brands the layers the Planetary Skin thusly; 1) SensorFabric, a database of airborne and terrestrial sensor networks around the world. 2) DecisionSpaces, a Web 2.0 mashup of "decision-support tools," and 3) CommonSpaces, is where regulatory agencies and entrepreneurs can use the tools for "proactive management of resources, risks, and new environmental markets."
The networking house's literature on Planetary Skin is available here. Take fair warning the PDF package is very much written by Cisco, if you catch our drift. The collaboration's website is here.
Planetary Skin is also being pitched to the United Nations, development banks, businesses, and government agencies, according to Cisco. It hopes participants will pool their skills to help develop better ways to manage national resources and carbon emissions. ®