Solar-powered gadgets, particularly mobile phones, were everywhere at Mobile World Congress in Barcelona last month. Now a Chinese firm's unveiled a solar talker that'll help save the Earth – but which won't cost it either.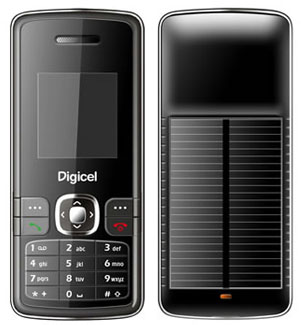 ZTE's Coral 200 Solar: yours for 30 quid?
Admittedly, most firms developing solar-powered phones, including LG and Samsung, haven't announced formal prices yet. But the Coral 200 Solar will, according manufacturer ZTE, be the world's first low-cost solar-powered mobile phone.
The firm's yet to announce a specific price for the phone, which is due to go on sale in selected markets in June, but various online reports have claimed that Coral will cost as little as $40 (£28/€32).
Every hour that the phone's solar panels – which are situated on its rear – spend soaking up the sun results in 15 minutes of talk time. The phone can also be charged from a mains socket.
Other technical specifications have yet to be announced, but judging by the pictures, we'd guess that the Coral 200 won't cause much concern at the marketing department for Samsung's Blue Earth solar-powered phone.
Interested in reading about more solar-powered gadgets? Then check out Register Hardware's MWC round-up of solar-soaked tech. ®