Steve Martin could have done with O2's new gadget in flick Cheaper by the Dozen, because the network provider's claimed the touchscreen device ensures that "family life runs more smoothly".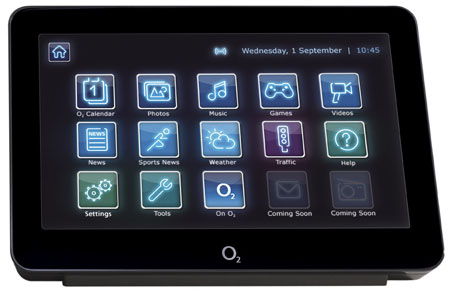 O2's Joggler: an electronic family diary
Essentially an electronic replacement for sticky notes on the fridge, the 7in Joggler - who came up with that name? - is a family calendar that sends text message reminders out to clan members about important events, such as Little Jimmy's parents evening.
It's worth noting that Joggler doesn't take SIM cards. Instead, O2 will let buyers send 50 text messages per month for free to any UK mobile. Texts can also be sent to Joggler.
Connecting onto your home broadband connector either wired or wirelessly, Joggler also provides weather updates, traffic information, news headlines and sports updates – with the majority of content supplied by broadcaster Sky.
But no family would be complete without entertainment. So it's a good job that Joggler's 1GB storage capacity can be used for storing photos, music and videos.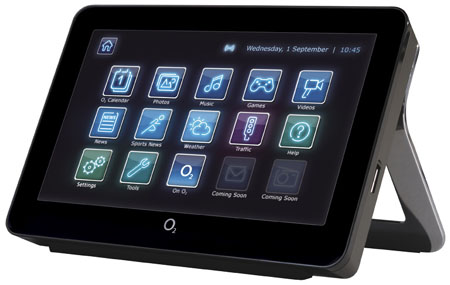 Play music, watch videos and read the news
Pictures can be transferred onto the device through its USB port, while music and video can also be streamed to the device and played out through its built-in speakers.
Sudoku's the only game currently available on Joggler, but O2's promised that more will be coming soon.
Joggler's other features include an alarm clock, calculator, radio and – of course – a calendar.
O2 said Joggler will be available from early next month, priced at £150 ($212/€169). ®