This article is more than 1 year old
Multi-sense VR helmet in development
The sights and sounds and - yes - the smells...
Forget 3D TV - a conglomerate of universities is developing a virtual reality headset that'll simultaneously stimulate all five senses to bring you the sights, smells, tastes, sounds and even feel of ancient Egypt, the Serengeti or Victorian Britain.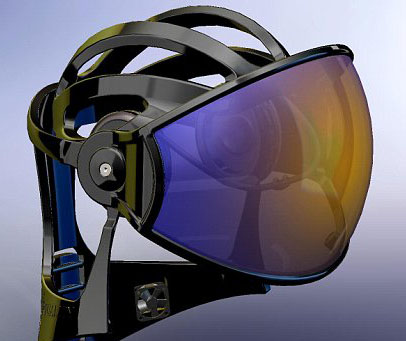 Virtual Cocoon: smell-o-vision and more
Called Virtual Cocoon, the headset will incorporate specially developed electronics and computing capabilities. Senses would be stimulated in such a way that the user would have a fully immersive perceptual experience in which they wouldn't be able to tell whether or not the experience is real, the developers claim.
A prototype headset was shown off at an event in London this week, but the real thing will be created by boffins from the universities of Bangor, Bradford and Brighton, working in conjunction with VR geeks from the universities of York and Warwick, who claim to have already pinpointed the necessary expertise to make the headset work.
Professor David Howard from York University said that "smell will be generated electronically". He hinted that the technique for smell delivery – developed by Warwick University – will also help to stimulate taste senses, because the two senses are so closely linked.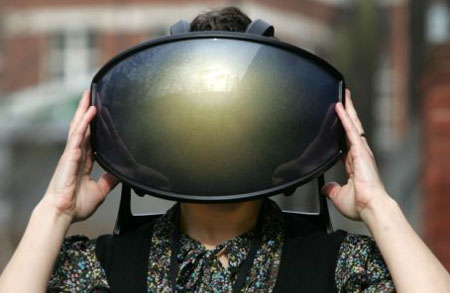 The final headset will be light and comfortable, apparently
A device will be placed in the user's mouth to stimulate a texture sensation, while "tactile devices" will help generate touch. Sight is - clearly - the easy bit.
The final headset will be light and comfortable, it's promised, when the VR gadget goes on sale, which could be within three to five years. ®