NASA's Kepler ready (again) to snoop for Earth-like planets
The Gladys Kravitz of spacecraft
After delaying Kepler's eagerly-anticipated launch so NASA engineers could kick the tires on the spacecraft's Delta II rocket, the agency declared today a fine day for blastoff.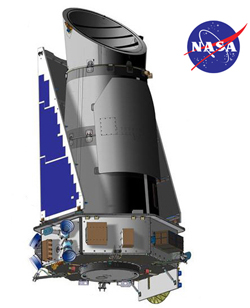 The Kepler telescope, the first spacecraft capable of detecting Earth-sized planets outside of our solar system, is scheduled to lift off from Cape Canaveral Air Force Station in Florida this evening.
Boffins hope to use Kepler to find evidence of other habitable worlds by scouring a small patch of the Milky Way for the next 3.5 years. If all goes well, the telescope may uncover how common Earth-like planets are with conditions suitable for life as we know it.
Kepler's mission was delayed from its original March 6 launch window so that engineers could address concerns over the launch vehicle after last week's failed launch of the Orbiting Carbon Observatory. The $273m CO2-sniffing satellite's Taurus XL rocket didn't deploy the payload as planned February 24, sending the remains of the craft crashing into the Pacific Ocean.
Because the two rockets share certain parts in common, NASA heads wanted to make sure they weren't in for a repeat.
Kepler sports the biggest telescope ever to be launched into space, but the spacecraft won't be beaming back photogenic scenes like the Hubble telescope does. Kepler will use an incredibly sensitive light meter designed to detect minute fluctuations in a star's brightness as orbiting planets cross Kepler's field of view. Scientists have relied on less-precise light inspection and on measuring a star's wobble to find new exoplanets — although the methods haven't yet spotted worlds the size of Earth.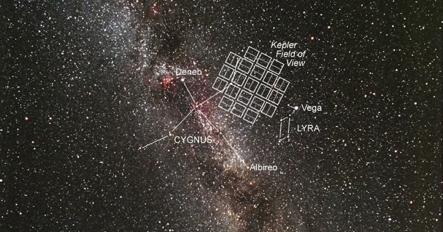 The French satellite CoRot holds the current record for discovering the smallest known extra-solar planet, spotting in February a world a bit less than twice the size of Earth. The planet, dubbed CoRoT-Exo-7b, is unlikely to host life since its local temperatures are more than 1,000°C.
Scientists will be a bit more picky with Kepler, restricting the search to worlds that aren't too close or too far from their stars, making it possible for them to retain liquid water.
Although scientists aren't exactly sure how common Earth-like planets are in the galaxy, NASA says its confident Kepler will find them - if they're out there.
For those following the launch, NASA will offer extremely up-to-date information on Kepler via the mission's Twitter feed. The agency will also air the launch over the web on NASA TV. Coverage starts at 8:30pm EST (1:30am GMT). ®