Sexy Namir sportster to rewrite fuel economy rulebook?
It's Grrrrreat
'Leccy Tech Frazer-Nash is a name usually associated with British sports cars of the 1950s, so it came as something of a surprise to find the moniker sitting on something that looks like... well... this: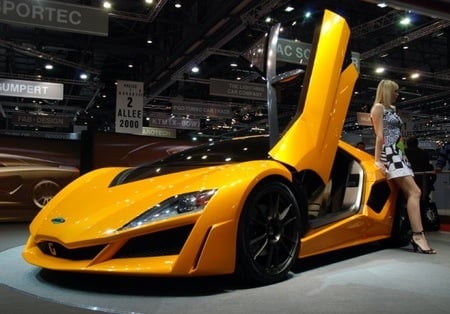 Frazer-Nash/Gigiaro's Namir: striking
The Namir – meaning 'tiger' - is a joint development between Frazer-Nash Research and Giugiaro and uses a 814cc "endothermic" rotary engine to charge a 400V 108-cell lithium-ion battery pack that is, in turn, hooked up to four electric motors – two per axle - that together generate 362bhp (270kW).
The Namir is said to have a top speed of 187mph, will sprint to 62mph (100kph) in 3.5 seconds and to 124mph (200kph) in 10.4 seconds. FN went on to say that the Namir's drive train is capable of "guaranteeing autonomy of 39km with 1l of fuel". That's 110mpg. Blimey!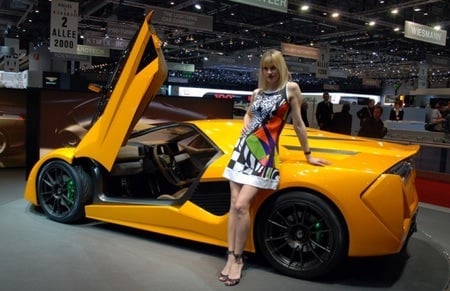 Fantastic fuel economy?
We suspect that this means you get the equivalent of 110mpg while the battery pack still has a charge in it, rotary engines hardly being renowned for their fuel sipping properties even when running at a fixed and optimal generating speed.
If the Namir actually does get 110mpg in day-to-day driving then Frazer-Nash have just re-written the automotive rule book. Reg Hardware will try to get to the bottom of things and report back.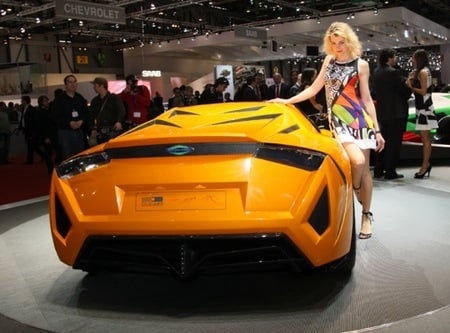 Goes like a rocket
Still, the Namir is a striking beast and, less-than-transparent fuel efficiency claims not withstanding, if Archie Frazer-Nash is looking down on Geneva – were the Namir was unveiled this week - you can bet he has a big grin on his face. ®