Apple 24in iMac (March 2009)
Not enough of an upgrade?
---
Oh, and that reminds us of our other long-standing complaint about the iMac: you can't adjust the height of the monitor. When it comes to monitors, mice and keyboards, Apple still puts form ahead of function. Apple's designers might want to bear in mind that balancing your iMac on top of a stack of telephone directories – as we do to adjust the height of the screen – doesn't really help the look of the machine.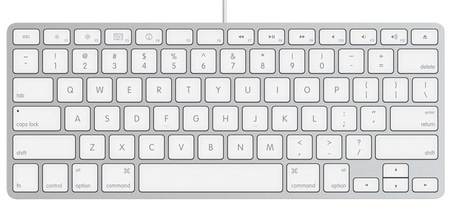 The iMac's new keyboard: nice design...
With that off our chest, let's glance across the new iMac range. There are four models available now, starting with a solitary 20in model with a 1680 x 1050 screen resolution, priced at £949. This is equipped with a 2.66GHz Core 2 Duo processor, 2GB of DDR 3 RAM, a 320GB hard disk running at 7200rpm and an Nvidia GeForce 9400M integrated graphics chip that takes up to 256MB of system memory. Other features that are standard on all iMacs include four USB 2.0 ports, Gigabit Ethernet, 802.11n Wi-Fi, Bluetooth, a built-in webcam and the latest – and rather impressive – version of Apple's iLife software suite. There's also a Firewire 800 interface, as before, but the additional Firewire 400 interface found in previous models has now been replaced by the fourth USB port.
That's the entry-level model for the iMac now, and while it's certainly more powerful than its predecessor, it also bumps up the entry-level price-point from £782, mirroring the creeping price increases in the MacBook range. This 20in model is still cheaper than copy-cat rivals such as Dell's all-in-one XPS One machine, which costs £1099 for a 20in model with 2.33GHz processor, but it's a shame that the entry-level point for the iMac is now so high, as this could deter some of the PC 'switchers' that have been swelling the ranks of Mac users in recent years.
Or possibly it's a cunning ploy to boost the sales of the less expensive Mac Mini – you never know with Apple.
There's also a 24in model with 1920 x 1200 resolution that runs at the same speed and doubles the RAM and hard disk space and costs £1199. However, the model that we tested was the next step up in the range, priced at £1499 and equipped with a 2.93GHz processor, 4GB of RAM, a 640GB hard disk and a more powerful GeForce GT120 graphics processor with 256MB of dedicated DDR 3 video memory.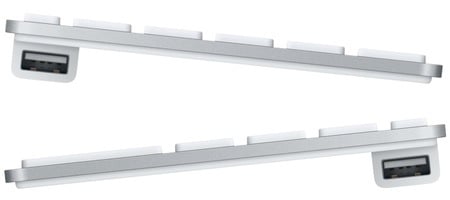 ...unless you're a typist
As we anticipated from the processor speed and use of DDR 3 memory, the 2.93GHz iMac outperformed all the other Mac models we've seen in so far. The GT120 graphics processor was a bit of an unknown quantity, but it helped the iMac hit 120f/s in Doom 3, which is the highest score we've seen from any Apple machine other than the high-end Mac Pro.