This article is more than 1 year old
Apple 24in iMac (March 2009)
Not enough of an upgrade?
This iMac can also be upgraded using Apple's build-to-order store to 3.06GHz for a further £100 – which hardly seems worth it – and we were mightily amused to see that Apple will charge you an extra £800 to upgrade the memory from 4GB to 8GB. It'd be cheaper just to buy two 4GB iMacs and stick them both on your desk...
Alternatively, if you've got that much cash burning a hole in your pocket there's one last model, a top-of-the-range boy which costs £1799 and includes a 3.06GHz processor, a 1TB hard disk and a GeForce GT130 graphics processor.
GeekBench Results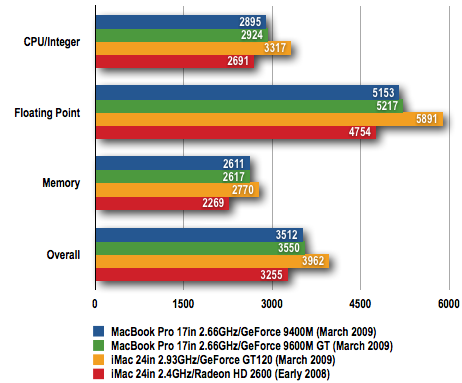 Longer bars are better
XBench Results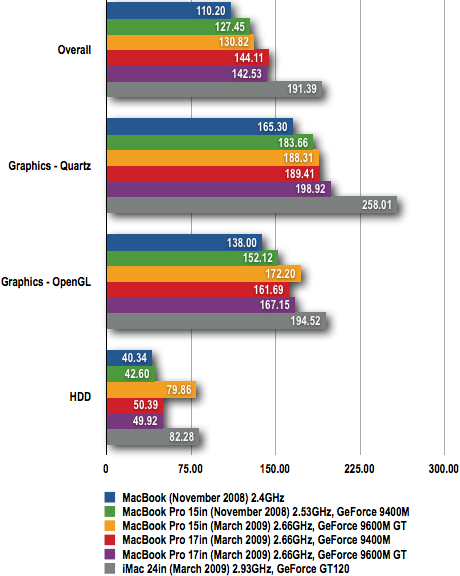 Longer bars are better