China bars WoW expansion for showing bone
Censors scandalized by skeletons
Stupendously popular online game World of Warcraft's second expansion, "Wrath of the Lich King" is being blocked by Chinese censors for showing too much bone.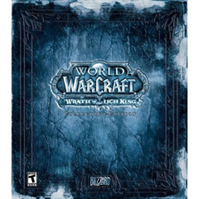 According JLM Pacific Epoch, China's General Administration of Press and Publication (GAPP) has twice rejected applications from Blizzard Entertainment and its domestic operator, The9, because of the game's all-too-frequent depiction of skeletons.
The original release of WoW had required Blizzard to modify undead characters and enemies in the game to pass Chinese regulator muster. Among the changes were giving the walking dead extra meat and using graves to show where players have died rather than skeletons.
China had issued the usual People's Republic governmentspeak, sating this is it's way of promoting a healthy and harmonious online environment.
While vanilla WoW and its first expansion managed to pass censors, Blizzard is apparently having a tougher time cleaning up Wrath — with a campaign centered around defeating the Lich King and his mindless armies of the undead. Reportedly, Blizzard even submitted a version of the game without the new Death Knight class of hero, which is a major feature in the expansion.
That's certainly not good news for The9. Although the company made $51.1m in fiscal 2008 and owns six of China's fastest privately-owned computers, it's profits are nearly entirely dependent on collecting monthly fees for World of Warcraft.
The9 reportedly told GAPP earlier this week it would go bankrupt it it couldn't sell the expansion.
The regulator rejection could be related to China's ongoing crackdown on internet pornography and so-called "lewd" digital content. Skeletons are just extremely nude people after all. ®