Want to see the inside of Apple's new iPod Shuffle? Those crazy take-everything-to-bits guys at iFixit.com have pulled one apart to satisfy your curiosity.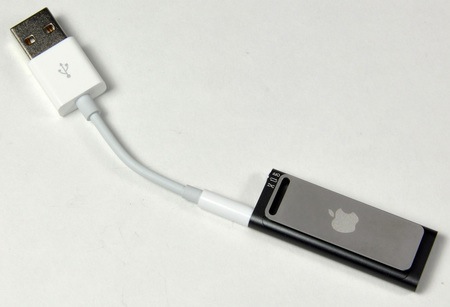 The bundled USB cable shows just how small the new Shuffle is
Images courtesy iFixit.com
The disassembly reveals that most of the Shuffle's innards is battery. It's no surprise, that, since that was also the case with the 2G Shuffle. Once again, the battery's cable is soldered to the motherboard.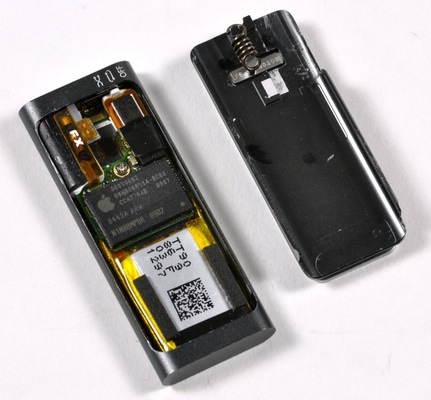 Cracking the case
The data on the battery reveal it's a 73mAh job - the smallest Apple's put into an iPod, iFixit says, and the reason why the new Shuffle has a shorter runtime than its predecessor: ten hours to the 2G's 12 hours.
The business end of the Shuffle comprises a single chip package that contains an ARM processor, a small amount of Ram and the player's 4GB of song-storing Flash.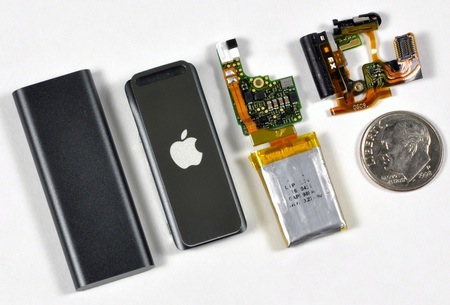 All the parts, laid bare
You can see the full set of piccies at iFixit.com here. ®