Boombox days are long gone – thankfully – but one mobile phone firm wants to bring them back and has launched a miniature version of the 1980s classic.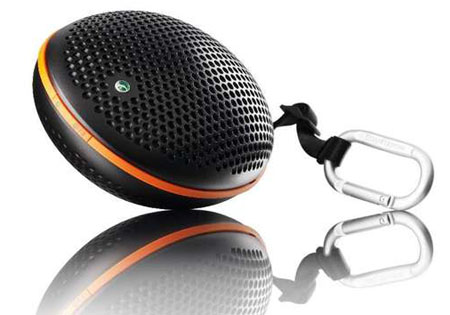 Sony Ericsson's MS500: Bluetooth speaker
The Sony Ericsson MS500 outdoor wireless speaker should offer "superior sound quality" and a "cool design" that'll… ahem… impress your friends, thanks to colour choices that extend to orange and black, or white and pink.
Powered by two AA batteries, the 113 x 83 x 45mm MS500 will pump out 2W beats for up to five hours. And, if the sunshine holds out, then you can clip the speaker to your ripped denim jeans using a rock climber's carabiner.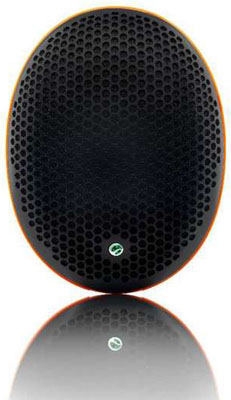 An evolution of the humble egg?
Tunes are delivered to the speaker over Bluetooth A2DP, but don't fret about spilling ice-cream on the gadget because it's said to have a splashproof exterior.
An official launch date or price hasn't been signalled yet. ®