If Apple won't make a Mac-style netbook, someone else will. And if you can't face waiting for the Asus Eee PC 1008HA, how about this fine piece of trademark infringement from Hong Kong?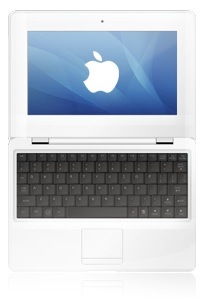 Yu Guan's 'Apple' netbook: chip off the old unibody?
Excitingly dubbed the WF188 - we'd suggest renaming it WTF188 - it's a 10in MacBook Air-style netbook based on VIA's 1.3GHz Nano processor and new HD-capable VX855 chipset.
The unit has the Air's trademark curves, inlaid ports, notch at the front for lifting the lid and there's even an Apple logo - in a lawyer-beating 'flip horizontal' mode. We're not sure if it's clad in aluminium or simply sprayed glossy Macbook white - the latter, we suspect.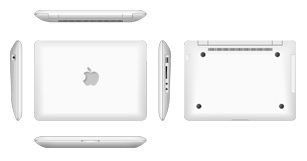 An IP lawyer's dream
Supplier Yu Guan says the unit contains up to 2GB of 533, 667 or 800MHz DDR 2 memory, 802.11b/g Wi-Fi, Bluetooth 2.0+EDR, 10/100Mb/s Ethernet, three USB ports and a multi-format card reader.
There's a choice of storage units: 40-160GB of 2.5in SATA HDD space, or 16-64GB of SSD goodness.
Yu Guan's website isn't limited to Mac-like knock-offs. There's a range of phones and other devices that will have intellectual property protection officers at HTC, Sony Ericsson, Nokia, Samsung and others rolling in the aisles. ®
Review
iPhoney nano found, tested in Asia