This article is more than 1 year old
Logitech launches laptop cooler
Keep your PC cool during the British summertime
Hot-desking is one thing, but you should never actually have to put up with a hot desk. So Logitech has launched a laptop stand with an integrated cooling fan.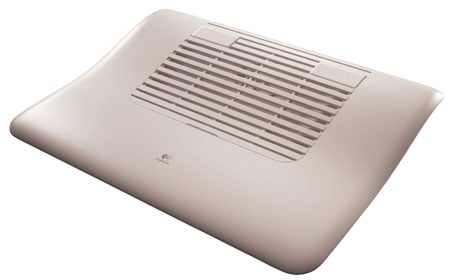 Logitech's N100: really blows
The N100 "Cooling Pad" has a USB-powered airflow system inside that sits beneath a slotted surface, the combination of which, Logitech claimed, ensures air's distributed evenly around your machine.
The firm claimed that, unlike other cooling pads, its N100 draws air in from the rear. Housing the fan inside the cooling pad also protects the spinner from dust and damage, Logitech stressed.
But if comfort, rather than heat dissipation, is more your pain-point then Logitech has also created an ergonomically designed stand called the Notebook Riser N110.
Its tilt angle can be adjusted to one of three angles: 20°, 30° or 40°, and can be used with an external keyboard and mouse.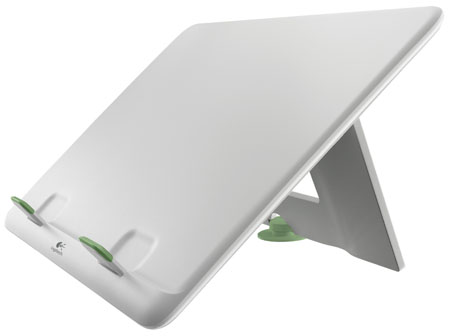 The N110's for comfort, not cooling
The base swivels for ease of use and has rubber feet to stop the whole thing slipping away from you. It also folds flat, which will be handy for mobile workers.
Logitech's N100 Cooling Pad will be available in the US later this month, priced at $30 (£22/€23), and available in Europe next month – but a price hasn't been given. Logitech's N110 Notebook Riser will be available in the US this May for $40 (£29/€31), but plans for a European launched haven't appeared. ®
Round-up
Ten of the best... laptop stands. ®