This article is more than 1 year old
Panasonic Lumix DMC-FS7
Stand-out performance?
The camera also has the now obligatory face detection, which works for up to 15 faces. There's a two-mode optical image stabilisation system; 25 scene modes; continuous shooting at 2.3f/s for a maximum of five frames at the highest resolution setting, or a high speed burst around 6f/s at 3MB file size or smaller; and VGA, QVGA and WXVGA resolution movie recording at 30f/s in Motion JPEG format.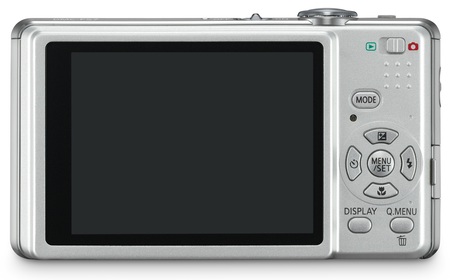 The LCD juts out a little
Physically, the FS7 has 50MB of internal memory and measures 97.0 x 54.4 x 21.7mm. It weighs 139g with battery and card in place.
Switch on is fast - around two seconds - and for simple, point-and-shoot recording, just set the camera to Intelligent Auto mode, a sort of automatic mode on steroids. Under IA's control, the DMC-FS7 automatically selects the relevant scene mode - such as portrait, macro or scenery - activates the optical image stabiliser and face-detection systems, and selects the optimum ISO and shutter speed.
For a little more user control, you can opt for Normal Picture mode, which lets you adjust a few more parameters, including "intelligent ISO". This lets you set the maximum ISO speed from three possible settings: 400, 800 and 1600. The camera will then adjust accordingly up to the value you choose.
It's very easy to find your way around the DMC-FS7. If you want to switch shooting modes, just press the Mode button and scroll down the list of options – Intelligent Auto, Normal, Scene and Motion Picture - presented on the screen. You can also add a frequently used scene mode to the menu list.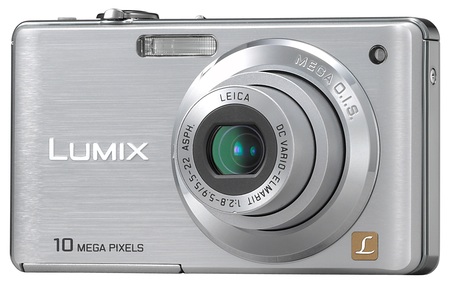 Even the most novice camera user will feel comfortable with the DMC-FS7
If you select Scene mode, you're presented with 25 icons, each with a text description. The options range from the usual - portrait, pet and food - to more exotic ones like aerial photo - for shooting through an aircraft window - self portrait and film grain, which, according to the instruction book, means: "Picture is taken with grainy texture as though blasted with sand."