This article is more than 1 year old
Panasonic Lumix DMC-FS7
Stand-out performance?
If you want to go back to Intelligent Auto at any time, just hit the small IA red button next to the shutter. The Menu/Set button takes you to record, playback or set-up menus, depending on the operating mode. Here you can adjust things such as the image quality, drive mode and aspect ratio. There are three aspect ratio settings: 4:3, 3:2 and 16:9, with the first being the default setting.
And if all that wasn't enough, the Q Menu button - for Quick Menu - gives instant access to parameters such as the image stabilisation mode, drive mode, AF mode, white balance, ISO speed and file size.
The set-up menu has an interesting LCD mode, with three settings: Auto, Power and High Angle. The Power setting brightens the LCD screen, making it easier to view the screen when outdoors. We tried this outside on a sunny day and it did have an effect, albeit somewhat marginal. The High Angle setting is supposed to make it easier to see when taking shots above your head, but we didn't notice any great difference.
We did, however, like the various delete options the FS-7 provides, including one that allows you to clear all shots stored on the card in one go – just be extra careful before you select the 'yes' option...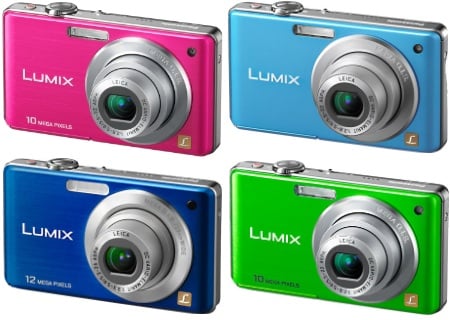 Plenty of lurid colours to track down
Overall, we think even the most novice of camera users would soon feel comfortable with the DMC-FS7.